Although they are important in all professions, time management skills are especially paramount for executives honing their marketing strategies for small businesses. Online advertising campaigns are integral for the success of many growing businesses, so the ability to plan, execute and track them efficiently cannot be ignored.
Many professionals assume that organizing an online marketing strategy will fully occupy their time, but with some strong time management skills and helpful tips, it is possible to launch an effective viral marketing campaign without devoting the entirety of your work hours.
Here are some tips for improving your time management skills while attempting to market your small business online.
Prioritize
A crucial part of using your time wisely is understanding which tasks are the most important. In the fast-paced world of internet marketing, knowing which actions you can take to generate immediate results can help you make the best use of your time. Getting sucked into a single – and ultimately less important – element of the larger campaign can hinder your ability to see the larger picture.
Knowing that some tasks are likely to correlate more strongly to success than others should inform how you organize your day. Write down all the aspects of the campaign you need to complete and break them into smaller, more manageable groups. By identifying the most important components, you will find it easier to budget your time evenly and accurately throughout the days, weeks and months that the initiative will ultimately take.
However, in terms of online marketing, the order in which you complete these tasks – and not just their relative importance – plays a crucial role in your ultimate success. It is important, for example, that you have strong landing pages and social network profiles before you engage head on with a content marketing strategy. Therefore, identifying which components of your campaign need to be completed first will ensure that you are using your time most efficiently.
Posting schedule
If you are hoping to reach a large number of potential customers and spread the word about your brand, it is important that you are regularly updating your website and social media profiles. Typically, this means adding new content to these venues on at least a daily basis. However, you shouldn't think of all these outlets as unconnected – in fact, you should be approaching this task synergistically. Your Facebook posts and tweets should complement the blog you maintain on your website, which should also reflect the contents of your latest email campaign.
At first, this might seem like a lot to handle, but if you plan ahead and craft these messages together, you will find it is simple to set aside an hour or so to methodically post your content to the various outlets that have the best opportunity to reach your customers.
Clean up your to-do list
It may be surprising to some, but trying to complete a long list of things can actually cause you to accomplish less in the long run. There is an unlimited number of objectives you could be working toward, but this doesn't mean that you should have them all on your mind. In keeping with the advice about prioritizing your tasks, it is important to know which parts of your online marketing campaign can actually be realistically completed on a given day.
To help you keep your goals manageable, it can be helpful to take the first few minutes of each day to inspect your to-do list and cull it to a reasonable length. Having a bevy of goals hanging over your head at any given time can make it difficult for you to focus on the truly important tasks, so make an effort to keep things simple by eliminating unnecessary or unrealistic objectives.
Find help
It is easy to think of the task of managing your small business as a one-person job, but this mindset may ultimately be putting too much pressure on your own shoulders. Whenever the chance arises, accept the help of your employees and co-workers. This doesn't mean that you are shirking your responsibility to helm the operation. It means that you  are responsibly enlisting the assistance of the very people you hired to help you.
However, this is not an opportunity to overburden your workers. You should approach your new marketing campaign as a collaborative enterprise, in which you are deciding the course and your employees are helping you get there. Be creative – ask your workers to review your work and offer input.
With all this said, it is important not to put yourself in a cycle of micromanagement. Your goal here is to use your time as efficiently as possible, so devoting several hours a day to overseeing various parts of the campaign can be counterproductive. Instead, pick the tasks you are comfortable assigning to your workers and let them handle the work on their own.
What strategies have you found to help you manage your time more efficiently? Share some of your best techniques in the comments below!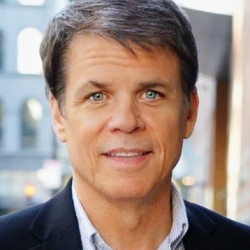 Latest posts by Martin Jones
(see all)