The internet is a useful tool in the business world. Companies can promote their brands online for low costs, and recipients can often purchase products or services directly from those businesses. However, when developing an online marketing strategy, many marketers look for immediate results, which are most often provided by search engine marketing (SEM).
Paid search options help clients see quick results for top website positioning. Companies will see their ads rise to new heights online, and the efforts may prove to bring in some new traffic and ROI. Unfortunately, many business owners look at SEM as a long-term practice, which it is not.
Many search engine optimization tips can be implemented for minimal costs, and they produce unique advantages for longer periods of time than SEM. Paid search can create initial interest, but there needs to be content to support advertisements.
Content marketing is unique in that brands can build their customer base by becoming an educational tool. Instead of bombarding readers with a wide array of online advertisements, marketers should take a step back and offer up some free advice.
SEO can offer unique advantages to businesses that SEM simply can't handle. Primarily, SEO and content marketing helps businesses build credibility on the web. When a company takes the time to develop an informative blog, it shows its prowess in the marketplace, and communicates its desire to help its clients succeed.
When it comes to conceptualizing an online marketing strategy, business owners should look at the big picture. Immediate results through SEM are appetizing, but for lower premiums, the same results can be achieved through SEO and the effective use of content for lead generation.
Which practice has helped you achieve greater success – SEO or SEM?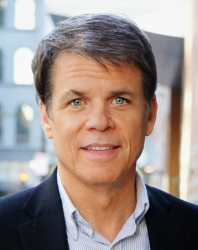 Latest posts by Martin Jones
(see all)