If you plan to open up a brick-and-mortar outlet, you are likely preoccupied with finding your niche market. The products or services you will offer your customers should be a top priority, but discovering what you'll sell is only useful if you have a place to setup shop.
In the business world, it can be all about location. Consumers may choose to avoid your shop if you are too out of their way, so conducting basic market research is an important step in the process of starting your own business. There are numerous sophisticated location analysis tools available to you in today's digital era, so take your time in the planning stages to rent property in a location that will help you leverage your products for greater success.
When you find a tool that can provide the type of data you need, make sure you evaluate traffic pattern information, demographic and lifestyle data and competitive analysis. The findings to your studies can provide you with much-needed insight into the communities in which you may open up your business, and the metrics can be influential in the future success of your operation.
Here are seven questions you should ask before you decide on a location.
1.) Is the facility you want zoned for your type of business?
2.) Can you comfortably run a business in this space?
3.) Does the building require any immediate repairs?
4.) Are the terms associated with rent and the lease worthwhile?
5.) Can you find qualified employees in the area?
6.) Are you willing to invest your own time and money into making this space work for your professional purposes?
7.) Is this location conducive to marketing my business?
When you can answer these questions, you'll in a better position to make the right decision in launching your own business.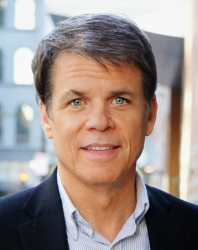 Latest posts by Martin Jones
(see all)