There are many social networks you can use for marketing your business, but YouTube might be the most beneficial. The site remains one of the most popular video platforms despite increased competition from Vimeo and other alternatives. According to YouTube, it receives "more than one billion unique users every single month," which fails to account for the millions of people who access the site multiple times. The site has a massive library of videos competing for viewers' attention, so you must find ways to make your advertisements stand out. Here are some tips for optimizing your marketing strategy for YouTube.
The background
The background of your YouTube channel can be just as important as the videos themselves. According to Entrepreneur Magazine, your advertisements should be surrounded by logos and images from your website and social media profiles. Using this content helps create a unified brand image and consumer experience. Your logos should always be on display to reinforce brand recognition. Remember to update your YouTube account if you change marketing strategies or your website. Never allow any of your channels to feature outdated content.
Avoid recycling videos
Video marketing has become incredibly popular over the last few years, but some small business owners are still using old strategies. Instead of creating new advertisements for YouTube and other video platforms, entrepreneurs are simply posting television commercials. The tactic can be seen as a cost-cutting maneuver – after all, it's more budget friendly to recycle an advertisement than to produce entirely new clips. However, Mashable notes that this isn't the best practice for marketing on YouTube. New videos should be created for the website to avoid stale advertisements that bore consumers. Additionally, small business owners can develop short clips as part of a long-term viral marketing campaign.
Don't be promotional
Some of the worst marketing videos on YouTube are ones that are overly promotional. Matt Levine, co-owner of Sons of Essex, believes that success on YouTube is based on telling a story.
"Treat your videos less like commercials and more like an informative story," Levine told the American Express OPEN Forum.
Create videos that speak directly to consumers and encourage them to respond. Ensure that employees are replying to comments on the social network to show viewers that you're interested in their feedback. Rely on your ecommerce site for sales pitches and use YouTube to create a persona for your brand.
What steps have helped you use YouTube for marketing?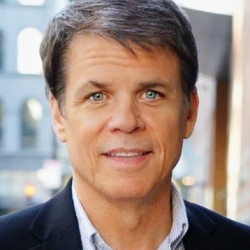 Latest posts by Martin Jones
(see all)