Including branded content in your business marketing plans enables your company to bolster its current campaigns. Marketing your business involves collaboration with multiple departments, and using branded materials offers significant value to consumers.
Forbes notes that a recent Forrester Research report showed that branded content helps firms positively influence how consumers view their offerings. Additionally, Forrester identified several types of branded content that can help companies:
1. Educational materials
While your company wants to share information about its products and services with clients, finding the best way to reach your target audience can be daunting. However, branded content helps firms simplify their messages and optimize their investments in world-class marketing strategies.
Educational materials assist customers in several ways. Companies can offer details that help them distinguish their brands to clients, and consumers will appreciate data that allows them to make informed decisions.
In-depth content also helps your company stand out as an expert in its respective field. Conducting plenty of research and devoting attention to producing quality materials is essential to educate your clients through branded content marketing campaigns.
2. Innovative web content
Blogs or websites allow companies to share a vast array of content with online visitors. Businesses can maximize digital interactions with clients by focusing on creating unique online content consistently.
Separating your firm from the rest of the pack requires commitment from all of your employees. Staff members can provide valuable contributions to your team, and professionals who devote resources and time to creating world-class web materials can help their firms stand out from the competition.
Branded web content showcases your company's dedication to embracing high-tech solutions, and your business can incorporate pictures, slideshows and videos into its marketing efforts. Additionally, social networks will enable your company to further extend their reach.
3. Entertaining visuals
A visually appealing marketing campaign helps attract customers to your firm quickly. Consumers are typically drawn to bright, colorful images, and your company can use a variety of graphics to create first-rate branded content.
With a top-notch marketing initiative, your business can distinguish itself in short periods of time. Companies should evaluate the quality of their visuals and study business trends to ensure that their marketing efforts help their firms connect with clients.
Developing a successful marketing campaign can be challenging for big and small businesses, but firms that take advantage of branded content will enjoy the long-term rewards of their efforts.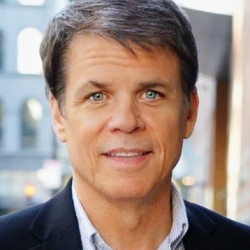 Latest posts by Martin Jones
(see all)