Having a constant stream of content for your website is important to improving search results, but you need to make sure your material is working the best it can for your company goals.
Using content marketing for your business is crucial to building an online presence. While having an attractive website helps, you have to be able to make your webpage works to best of its ability. The Internet is all about what is relevant now, and as a result, your website needs to reflect this.
The ideal way to make your company page move to the top of the search results is to keep it current with new and up to date information that encourages potential visitors to make their way onto your site. This is essentially the crux of an effective content marketing strategy. While there are wealth of solutions out there to enhance search engine optimization, the axiom of almost all of them is having content.
But it is no longer enough to simply have content. As Google algorithms improve, the demand is shifting more and more to produce quality content. Though it may seem like a small part of the overall SEO strategy, if a company does not have top-notch web material, the rest of their content marketing plan will suffer. The following is a series of tips on how to create quality web content.
Create with your audience in mind
While there may be a specific message that you would like to hit on for your website, you always have to keep in mind that you are creating content for your potential customers, not yourself. This means that if you notice that people are responding to one kind of content more so than another, you should make sure you continue to provide it for them.
This can come in the topics discussed, but also the form that is used. For example, if you communicate similar information in a news story and a video and you've notices that the video tends to outperform the story, you should continue to provide video for you customers. Similarly, if content that you have produced about certain subjects performs better than what you have produced about other topics, you should create more for the well performing ones.
Elicit a reaction
One thing that every good piece of material should do is make you visitor react, but make sure it is in the right way. Look to evoke some sort of an emotional reaction with your potential customers. If a piece is particularly positive for your company, let people feel inspired about what your company does. If people can react in a positive way to something that you have produced, they are likely to react positively to you as a company.
Like wise, if something negative in your field occurs, sympathize with them so as to show you are on their side. Perhaps your company offers a solution to a problem, in which case you should explain how it may have been able to prevent that negative instance. Either way, you want to make sure that the reaction you want to invoke in your customers reflects well on you as a company.
Sometimes, a positive or negative reaction may not be possible, in which case, the best call would be to simply entertain. An article by Inc Magazine explains is that it is important that your company does not come off as boring. It suggests creating content that tells a story, so for a time, you can suspend the customer-business relationship.
What to avoid
Though there are a number of ways to create quality content for your website, there are still some common habits that you should make sure to avoid.
The first is making sure that your content is not monotonous. You want to be an authority on the service or product that you provide, but you also want to be an authority on anything related to your field. It is not enough to simply say what your company is capable of doing, you also have to be able to articulate what it is capable of doing in the context of the industry that you represent.
An article on Entrepreneur Magazine gives the example of a pet store trying to sell puppies. While it is important to talk about selling puppies, it is also important to address the everything else about puppies like its health and fun that you can have with your new dog.
This authority on the subject translates into another habit to avoid is using the same keyword in your content. You have to make sure that while your search terms are related to the subject matter you are addressing, you cannot repeat the same ones too much. The best way to avoid this is to keep them relevant to your product but also addressing its different aspects.
If your content marketing campaign has been successful, what have you done to produce quality content?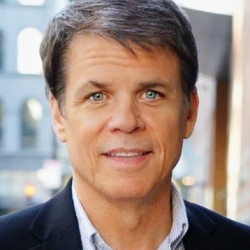 Latest posts by Martin Jones
(see all)