We've all been there before, at one time or another. You pour hours and hours of your time into writing a great piece of content, in the hope that it will drive scores of new readers to check out your site and maybe become new customers. Then, for some reason, it falls flat. Few people read it, and even those who do, don't seem terribly interested in engaging with your business. What's wrong? What happened?
More often than not, the problem is a disconnect between you – the content creator – and your audience. When a piece of writing (or any other form of creative content, really) fails to resonate, it's usually because it's not what the audience was looking for. This is a fundamental part of marketing your business – before you can deliver a marketing message effectively, you need to know who you're delivering it to and why.
Getting to know the audience for your content is a complex, multi-step process. Let's go through each step in detail and discuss why it's important to achieving your marketing goals.
Empathizing with your clientele
It's what they always say about writing – before you put pen to paper, you've got to understand your audience first. Content marketing is absolutely no exception to this. In fact, it's especially important in marketing because you depend on your audience for cash money.
"Getting to know the audience for your content is a complex, multi-step process."
According to SEO Hacker, the key is to develop a sense of empathy for the people you're targeting at your business. Jerod Morris, vice president of marketing at Rainmaker Digital, believes if you put yourself in the reader's shoes and understand their motivation, you'll be a lot better off.
"Who is your reader?" Morris asked. "What keeps him or her up at night? What do you know or what stories can you tell to help alleviate any pain or suffering or frustrating they are feeling? When you empathize in this way, you set yourself on the track of creating content that will be meaningful and impactful."
Whether you're in B2B or B2C marketing, your readers are people who have busy lives, a lot on their plate and certain pain points they're trying to overcome. Think deeply about their situations and how you can address them with your content. Then and only then are you ready to write.
Conducting thorough market research
No one's born with the ability to understand audiences and know what they want. This knowledge never comes easy – if you want to know about your target consumers, you've got to dig in and do your research.
Forbes notes that this is true of both SEO strategy and content marketing. In both cases, research is the foundation. Jayson DeMers, founder and CEO of AudienceBloom told the news source that whether you're coming up with a keyword strategy or choosing a topic for a longform piece of writing, either way, you begin by thinking about what topics people are interested in.
It takes a lot of research to design the perfect content plan.
"The roots of using data in SEO projects are largely analytics-focused," DeMers explained. "Analytics tell us where people are coming from, what's working and what opportunities that we can exploit in digital marketing. Market research plays a surprisingly similar role in traditional marketing, helping you get to know your market, follow the trends and determine strategic priorities for your brand and market."
Sometimes, it takes just as much time to do the preliminary research for your content marketing as it takes to actually write your copy. Don't worry about that. It's fine. It's part of the process – without solid research, you might start barking up the wrong tree and speaking to an audience that doesn't care what you have to say.
Engaging your readers emotionally
What you really want in content marketing isn't just clicks and retweets – it's genuine engagement with your stuff. You want people to read your blogs, yes, but you're also going for an emotional response. You want them to feel something.
Convince and Convert asserted that this is a vital part of building a community in content marketing. You've got to incite people to share their feelings and opinions. Ryan Kettler, director of communications at BoostSuite, explained that one way to do this is to prompt them with the way you write.
"The easiest way to connect emotionally and drive more engagement amongst your audience is to question them," Kettler advised. "Ask them about their experiences with your company, your products or your service. Is there a hot topic that you know your audience wants to hear your opinion on? Give it to them with your solid stance and then ask them if they agree and why or why not. Encourage healthy debate."
Kettler also pointed out that 91 percent of B2B marketers use content for establishing communities and building upon them. You can't do this without first engaging people and inciting a response, so start with that.
Moving from clicks to conversions
In the end, of course, your goal is to get people to become paying customers. After all, you want your company to make money off of content marketing, not flush cash down the toilet. This means you need to turn the initial leads your content generates into real conversions.
"Sometimes, readers need a little extra push to actually take action."
The Content Marketing Institute noted that sometimes, readers need a little extra push to actually take action. James Scherer, a content strategist at Wishpond, described ways that writers can give that push with their tone and word choices. It's a matter of peppering little "call to action"-type phrases into every section of what you write.
"Add urgency," Scherer recommended. "Limitation on time or availability. A fear of missing out. These aren't just factors you need to be implementing in your online ads, landing pages and marketing emails. They're factors you need to be implementing across the board."
Words like "today" and "now" and "before it's too late!" are all effective. They all send the message that you want more than just readership – you want people to take action and become customers. If you're lucky, they'll acquiesce.
How you can reconnect with your readers
Before you can find success with content marketing, you need to start from the beginning. That means understanding your audience. In other words:
Develop a sense of empathy for the people you're writing to. What are they passionate about, and how can you address it?
Conduct thorough market research and learn everything you can about your demographics. Leave no stone unturned.
Try to build an emotional connection with your readers. This is the first step toward putting together a community.
Remember that your real goal isn't just leads – it's sales. Use your language to push your audience toward taking action.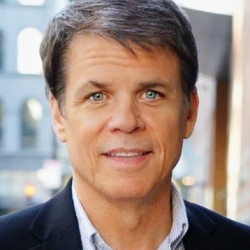 Latest posts by Martin Jones
(see all)