Adapting to change can be tough. It's easy to get overwhelmed with the constantly changing landscape of new apps, new services, and new technology. As customer and workplace expectations shift, it's important that your business makes the adjustments necessary to keep ahead of the curve. By keeping up-to-date on your tech essentials, you can make sure your business isn't left behind.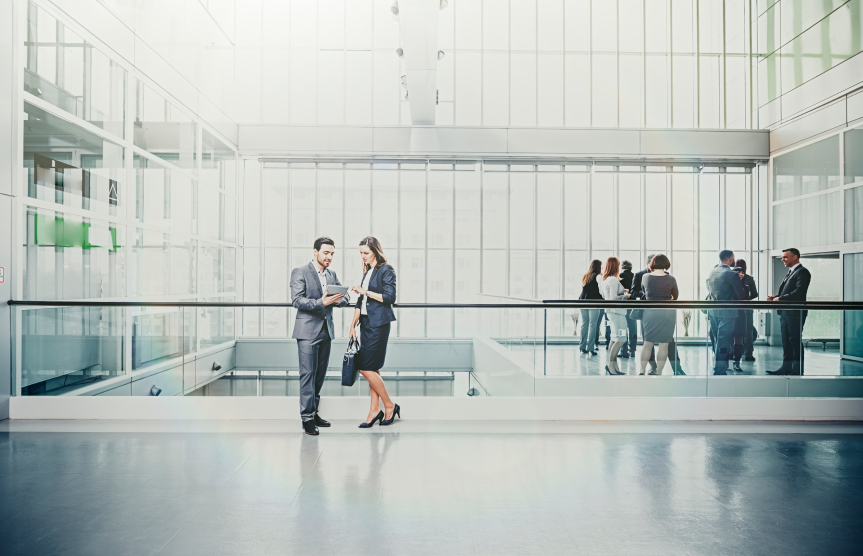 Covering the Tech Essentials
Making sure your business's technical needs are met leads to both happy customers and productive employees. The first place to start is with your internet services.
Fast Internet
Fast, reliable access to the internet, cloud apps, and all the benefits of connectivity is key to a productive office environment. There are a lot of factors that go into getting a solid connection speed for everyone logging in. A responsive connection is vital to be able to pull up the information you need as soon as you need it, whether that's in an interaction with a customer or a meeting with a coworker.
It's important to choose a high-speed internet plan that offers plenty of bandwidth for the number of users you expect logged in at any given moment. How much is enough? A good rule of thumb is to have about 3-4 Mbps per user, enough to make sure everyone has the connectivity they need.
Solid WiFi
While choosing the right connection is an important step, you also want to make sure that your WiFi setup is configured to deliver your blazing fast internet wherever you need it. Make sure that you select a router that is equipped to handle the amount of users you expect to have. The key to a good connection is good placement. Be sure to put your router in a central location, higher up—avoiding things like walls and other electronic devices.
Making Cloud Apps Work For You
With your tech essentials in place, you can start to take advantage of multiple cloud-based tools and technologies to work better, faster, and more efficiently.
Clear Communications
Streamlining communications can greatly improve productivity while relieving stress. Email is an essential tool, but these days our inboxes are fuller than ever, and our anxiety rises as unread messages pile up.
Inter-office communication tools that use a chat-based or social-media-style method of communication help cut down on inbox clutter. By having multiple streams of communications you can choose the most effective tool for the task at hand, the way a text message is different than a first-thing-in-the-morning phone call.
Cloud apps like Slack, Yammer, and Chatter use a social media model to make collaboration easy. Free chat-based apps, which might be better for quick one-on-one checkins, include Pidgin and Google Chat. Entreprenuer.com has great writeup of
Flexible Solutions
Take advantage of the flexibility offered by the cloud. Using a cloud storage option like DropBox or Google Drive allows everyone to look at the same file no matter where they are, or how they're accessing it. You can make live edits to a slideshow in the taxi, and have those changes updated on your laptop before you even plug it into the projector.
Having the ability to access important information and communicate effectively from anywhere can also reduce the need to come into the office at all. As a recent Knoll Workplace Research study shows, distributed work options can be "more cost effective and result in greater employee satisfaction than conventional workspace."
Using Tech Essentials to Show Customers Your Best Face
The right technology can also have a big impact on how you deal with customers, and therefore how customers view your business.
Customer Service is Key
While technology can help streamline a lot of processes that are key to a more efficient and nimble business, at the end of the day your customers are still going to judge you by the interactions they have with you. Customer service needs to drive your technology choices, and not the other way around.
Improving Point of Sale Interactions
Streamlining the Point of Sale (PoS) interactions is a key way to make technology work for you. As the moment when you give customers your product and they give you their hard-earned money, you strive to make this interaction as simple, easy, and enjoyable as it can be.
There are a variety of cloud apps that can help with this. Slick apps for accepting payment include Square, Shopify, or Vend. A restaurant might want something like TouchBistro or Ambur to make orders more efficient, and even split checks. Business News Daily has a great write-up of more PoS options.
Phone Service That's Relevant
It's easy to think that phone service isn't as important in a world of smartphones, but Invoca's 2015 State of the Mobile Experience Report shows that most people still identify "calling" as the single most important smartphone feature. Even more importantly, "80 percent say they are likely to become a repeat customer if they have a good experience on the phone."
Create a Comfortable In-Store Environment
Customers expect access to the same tech essentials as employees. Whether it's for comparison shopping or sitting in a waiting room, offering digital amenities like free WiFi or TV can make waits shorter and in-store experiences more enjoyable.
Free WiFi
Customers stay longer when there's free WiFi. In a 2014 Devicescape Study the majority of businesses surveyed reported that customers stayed longer and spent more money when they offered this amenity.
The Value of TV
TV is still the best source of live content around. Nobody likes to be stuck in the wrong place for the big game, or historic breaking news. Offering business TV as part of the customer experience can create a more relaxing atmosphere and make waits seem quicker. You can also use it as a way to share important information about your business and promotions with your customers.
What You Can Do Right Now
Making sure your business is up-to-date on the tech essentials is key to having a more productive work environment, and giving customers a positive impression. While it can often feel overwhelming to try to keep up with every single advance in technology, the best strategy is to stick with the basics:
Fast, reliable internet service and solid connectivity is the backbone of an effective business infrastructure. Make sure that you have a good connection, and the WiFi in place to use it.
Take advantage of cloud apps to streamline communications, improve collaboration, and maximize flexibility.
Don't forget about customer service. Make sure that you are offering a good Point of Sale experience, and easy-to-access phone support.
Create a comfortable in-store environment. Offering free WiFi and TV can make wait times seem shorter, and have a positive impact on customers' impressions of you.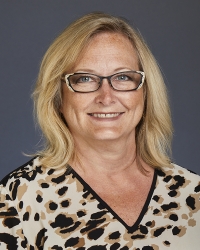 Latest posts by Lisa Majdi
(see all)