As Search Engine Optimization and other organic forms of inbound marketing ascend to their place atop the promotional landscape, public relations has been increasingly phased out of the sales pipeline. However, the truth is that public relations remains one of the most important marketing strategies for small business, as the importance of putting a positive face on the company increases with competition. Many public relations departments might not be concerned with website traffic and structures, but the truth is that they are important components of each other. Here are some tips on how to integrate your small business' SEO and public relations efforts more synergistically.
Quality content and links
According to Inc. Magazine, the goal of public relations is to create content, find opportunities to share it and to gain exposure for your organization through media, print and digital efforts. In the past, much of this sharing was done through press releases to national publications. However, the advent of SEO has made online content creation and sharing that much more important. Having quality content allows your public relations department to promote your small business, guiding customers, clients and third-party publications back to your website. Have both teams work together to create or pitch stories, discuss key messages and points, specify targeted keywords and hammer out solid distribution tactics.
Influential journalists and bloggers
Much of traditional public relations hinged on leveraging influential contacts that are widely read and followed. SEO works in much the same way, where interesting bloggers are followed more closely and have their content shared more frequently. These are the influential people that your SEO efforts need to be geared toward. Develop relationships with these top bloggers and link back to their blogs, so that they can eventually promote your own content as well. Giving these bloggers access to information and people can actively promote your company, the way influential journalists did in the past.
Promote promote promote
At the root of it all, SEO and public relations depend on substantial promotion of your content and your company. The key is to successfully straddle the thin line between shameless and unwanted promotion with careful, considerate marketing. Social media has emerged as one of the most effective promotional tools, working just as well for both public relations and SEO efforts.
How has your small business integrated search engine optimization with public relations?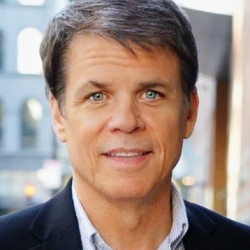 Latest posts by Martin Jones
(see all)