Search engine optimization (SEO) has not only emerged as one of the better marketing strategies for small business, but also a must-have asset in your toolbox of promotional weapons. More and more consumers are turning to search engines to find the business products and services they need, and top-quality SEO and link-building will ensure that your website consistently ranks near the top in your industry. Generic links and keywords are archaic things of the past, so check out these three tips for better link-building and improving your small business' SEO.
Create viral content
Inbound marketing works best at an organic level, where salesmanship is eschewed in exchange for value-added marketing and sharing. It should not be surprising that the best link-building technique might have nothing to do with building links at all. According to Entrepreneur Magazine, creating highly valuable and shareable content on your website is one of the best ways to organically drive traffic. Most people don't enjoy being sold to, but being educated on related topics is a whole different story altogether.
Be creative with synonyms
Search engines work by bringing up related topics to what you are looking for in particular. However, with so many businesses competing to rank highly on the same keywords and links, it can be difficult to separate yourself from the pack. Therefore, according to SEO MOZ, using clever synonyms is a good alternative to using generic keywords that have become less impactful amid increased competition. For example, instead of using inexpensive or cheap to describe your products or services, consider using related terms such as low cost or affordable. These will help your website stand out from the rest of the pack.
Solicit guest posts
According to the news source, guest posting refers to drafting an article that will be published on another person or company's website. This works both ways as well, as you could do guest posts on other people's websites, in addition to sharing their posts on yours. This creates valuable backlinks while exposing either party to a new set of potential customers. Additionally, guest posting and blogging can help establish yourself as a thought leader and titan of industry, which will organically add credibility to your business in the future.
How has your small business improved its SEO and link-building?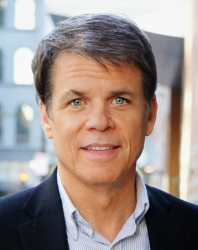 Latest posts by Martin Jones
(see all)