One of the most important facets of managing your small business is to ensure that you have the best employees available. Workers are the backbone of every company, and oftentimes the most valuable resource as well. Companies cannot grow without the participation of their employees. In fact, the best workers might be capable of doing things and contributing in ways that even you, the small business owner, didn't think of. However, the key to having the best workers involves vetting them thoroughly through the interview process and ensuring that you bring in not only the most talented and capable workers, but also ones that best fit your company. Here are some tips for identifying the right interview questions to ask prospective employees.
How did you find out about the job?
Asking a candidate this question often results in several stock answers – online job boards, job postings, word of mouth and so on. However, one potential red flag is when candidates only scour general job listings. According to Inc. Magazine, that indicates that the candidate is only interested in looking for a job, any job. Instead, find candidates who were proactive in seeking out your company and have demonstrated a keen interest in your company and it's success.
What makes you stand out among your peers?
Many candidates for the same position are likely to have similar character traits. For instance, if you are hiring for a marketing position, the candidates are likely to be great communicators, creative thinkers and keen analysts. However, having a horde of cookie-cutter candidates is unexciting and unlikely to move the needle much at your company. Instead, Monster recommends that you look for the candidate with that special x-factor that allows him or her to stand out among their peers.
How compatible are you here?
Oftentimes, fit is just as important a consideration as talent, experience or education. How personalities work and think together can say a lot about how successful a company is. Unfortunately, this is something that can't necessarily be gleaned from an interview question, but rather comes out of gut feeling and experience. In this regard, it is best to go with your gut.
How does your small business approach its interview process for new candidates?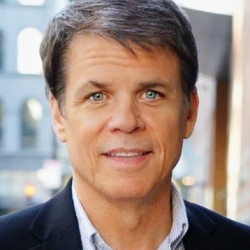 Latest posts by Martin Jones
(see all)