With their relatively small reach and limited resource pool, many small businesses struggle with marketing. To them, effective, far-reaching promotions are exclusive only to large, multinational, deep-pocketed companies. However, the internet has leveled the playing field in many ways, and small businesses now have the opportunity to reach a much broader audience and compete on the same playing field as their bigger competitors.
Of course, to do this, small businesses must have a firm grasp of how to harness the web's powers if they want to continue to grow and progress. Understanding a few techniques for using social networking, promotional content and other online marketing practices can help your business reach the next level.
Here are three tips for marketing your business like a much larger company.
Engage your visitors
In some ways, being smaller than your competitors is an advantage, as it allows you to have more direct interactions with your client base. Use this to your benefit by engaging them directly when they visit your company's website. Designating a specific area of your website where your customers can share their thoughts is a great way to foster conversation. However, you can't stop there – read the comments your customers leave and answer them thoughtfully and frequently.
It is also important to regularly update your website if you want to draw as many repeat visitors as possible. Writing a blog, uploading pictures daily and encouraging on-site conversations are all effective ways to keep your site's content fresh and your customers checking in regularly.
Focus on local search
Trying to fight bigger companies on a national or global stage may set you up for failure. Instead, it is beneficial for you to optimize your content and keyword inclusions to generate local interest. Google makes this easy by regularly displaying nearby businesses on the front page of its search results. You can help your chances by including references to area landmarks and many references to your region in the copy on your website.
Spread the word
Although improving your own website is a great way to build a local customer base, it is not your only option. Increasingly, many companies are finding it just as beneficial to promote their brand on other outlets – like Craigslist, Etsy and Groupon. Offering special deals on these platforms can ultimately lead customers back to your own online resources, so in the long run, this strategy is bound to pay off.
What ways have you found to market your small business effectively? Share your thoughts in the comments below!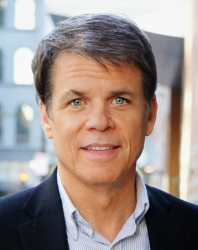 Latest posts by Martin Jones
(see all)