Many professionals rely on social media for branding purposes. Whether using a networking site to encourage engagement or lead prospective buyers to an ecommerce site, the platform used often plays a significant role in the sales cycle.
Marketing strategies for small business operations vary greatly between networking sites, as the strategies that work on Facebook are different from what succeeds on Twitter. However, one feature that Facebook, Google+, LinkedIn and now Twitter can all agree upon is the need for cover photos atop profiles.
Recently, Twitter rolled out a new feature as part of a complete redesign that makes it possible to add some personality to a profile page. This option is similar to Facebook's cover photo option, and creates more real estate for marketers to showcase their brand. In addition to the new image feature, Twitter users have an opportunity to position a 160-word bio in front of the graphic, which helps connect the two branding options together. One last upgrade to improve design allows users to control their background images and make the graphics visible on both the left and right side of the feed.
Here is how to add an image to the top of a Twitter profile.
Step 1: The branded image must not exceed 1252 pixels in width or 626 pixels in height, but the higher quality the graphic is, the better it will look across various devices.
Step 2: Once signed into the Twitter account, click on the gear symbol in the navigation bar at the top of the page.
Step 3: From the drop-down menu, select "Edit Profile" to navigate toward the preferences of the account.
Step 4: Select "Design" from the left-hand menu.
Step 5: Click on "Change Header" and upload the graphic photo, which will then be applied to the Twitter profile immediately.
A branded Twitter account can be a valuable asset, and it's important for a business to personalize its social accounts as much as possible.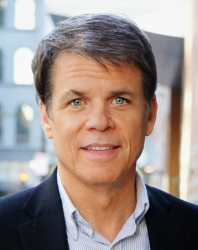 Latest posts by Martin Jones
(see all)