Social networks are some of the best channels to use for marketing your business, and you shouldn't ignore any site. While many owners focus on Facebook and Twitter, some are starting to realize that LinkedIn is one of the best social networks for advertising. For instance, Ken Lopez, owner of A2L Consulting, has noticed more traffic on LinkedIn than on Twitter.
"We will tweet 10-plus times a day, and we will put roughly the same number of posts on LinkedIn per day, yet we get dramatically different results. LinkedIn is the dominant traffic driver. Twitter is a small percentage by comparison," Lopez told The Wall Street Journal.
Unfortunately, LinkedIn's marketing features are not as intuitive as those on Facebook, Pinterest and Twitter. Follow these advertising tips so you can capitalize on the social network.
The business account
Search Engine Watch notes that you'll be asked to create an advertisement as soon as you login to LinkedIn Advertising, but you must be careful. If you're on your personal account, you'll generate an ad for your page, not your business. To switch over to a corporate profile, enter your name and then select Create Business Account. A new window will appear in which you can create your company's page and grant access to other employees. You cannot manually turn off administrator access, so only permit workers who will contribute to your marketing campaign.
Content limits
Twitter's character limit is 140, which seems small but has proven sufficient for marketing. LinkedIn has even tighter restrictions – 25 characters for the headline and 75 for the body. This limited space forces you to create direct messages without any superfluous information. The news source recommends using a call to action or brand statement. Consider what is most important to your marketing campaign and condense it into a brief statement. Avoid using industry jargon and acronyms because you do not have adequate space to explain their meanings. Present meaningful information that will motivate consumers to visit your profile or website. If you include a call to action, be specific so that followers know exactly what action they should take.
Additionally, there is a small icon that you can use. The image can only be 50 pixels by 50 pixels, so it isn't the focus of your advertisement. The icon should be memorable and reinforce your brand. Your company's logo might be the perfect visual to use because it will create a unified presence when you start creating new advertisements. Alternatively, you and your staff could use your personal photos. Ask your employees if they would be comfortable with their images being associated with an online advertisement.
Target the right prospects
LinkedIn allows you to target users based on specific demographic information. According to PC World, you can advertise to consumers based on their age, location, job title, gender, business or LinkedIn Group. This feature is particularly beneficial for business-to-business enterprises because they can target top-level executives with purchasing power, instead of entry-level workers. However, you could also limit your advertisement's reach by only sending it to specific users. Broader categories like location and gender will help you find more prospects than specific job titles.
Research similarities between your current customers to decide what group you should target. For instance, if you notice that your most of your clients are older, focus on age during your marketing campaign. This maximizes the potential of your advertisements because they will only reach strong leads.
Test different ads
Unlike other social networks, LinkedIn allows you to create multiple advertisements and send them to different groups. The Social Media Examiner notes that you can create variations on the same campaign and disseminate them to a target audience. The social network then tracks each advertisement and tells you how many clicks and responses they have earned. Additionally, you can pause messages that aren't successful and change them accordingly. Do not create too many advertisements because it'll skew the numbers so you won't have an accurate measure of the responses.
Screen your contacts
Your advertisements will drive users to your LinkedIn profile where they can see your contacts. Most people in your network will be visible to consumers, so you must ensure that your followers support your brand's message. Inc. Magazine recommends deleting any questionable contacts who aren't part of your company's message. Read through your list to decide if there is anyone who would damage your brand by association. Limit your contacts to employees and current clients who are happy with your services. You cannot delete all of your followers because consumers will think your business is not a reputable company. If unknown parties try to join your network, ignore their requests.
These are only some ways that you can optimize LinkedIn for marketing. Does your company use the site for advertising? If so, what are some successful strategies you have used in the past?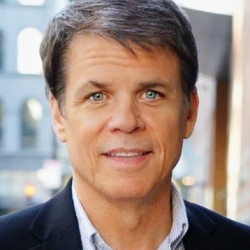 Latest posts by Martin Jones
(see all)