Search engine optimization is one of the best marketing strategies for small business, but there are certain pitfalls you should look out for. All content on your website, blog and social networks should help your company rank higher on Google so potential customers can easily find you online.
There are many mistakes that are all too common with SEO. Some companies fail to adhere to basic practices, which means Google penalizes their websites. Other sites are over optimized and are punished as if they were spam. Here are some strategies you can use to avoid these common SEO mistakes.
Standards and practices
There are certain features that search engines look for in your content. Entrepreneur Magazine points out that proper spelling, subheads, length and outbound links all affect how highly you'll rank on sites like Google. This means that all content has to be error free, divided into different sections and hyperlinked to other websites.
Mistake-laden content hurts your brand more than just in terms of your search rankings. If your blog posts are riddled with misspellings and grammatical miscues, consumers will view your company as unprofessional. Take the time to edit and proofread all content to ensure that it is correct before being published.
Over optimization
In SEO marketing, over optimization can hurt your brand and ranking. Search engines want you to create unique content that has substantive value. Articles, blogs, infographics and every other marketing tool in between has to present useful information and cannot just be a collection of links to your internal landing pages.
Search Engine Watch points out that some small businesses rely too heavily on keywords. Every post includes the same terms and phrases multiple times, which Google marks as spam. Keywords should be limited throughout your content to ensure that they rank highly and are not overly intrusive. Develop a keyword strategy so that they can fit naturally on your website and do not seem out of place.
The key to SEO is developing a long-term strategy with specific goals in mind. Consider what features on your website attract the most traffic so that you can create unique content that can boost your profile while finding new customers. Additionally, use multiple forms of content like infographics, articles and videos to keep your marketing strategy fresh.
If you've had success with SEO, what are some strategies that have helped your company? What mistakes did you make in the early stages?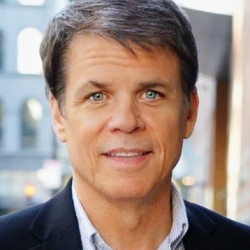 Latest posts by Martin Jones
(see all)