When you sit down to conceptualize the design and advertising copy for your landing page, you need to be aware of the essential steps you must take to leave a significant impression on your organic visitors. If you fail to include important snippets of information or neglect the obvious value of opt-out features, you may find your conversion and lead generation marketing efforts to be second-rate.
Here are five search engine optimization tips that can improve conversion on your landing page.
1.) Keep it simple – Some professionals believe that the web needs to be flashy to grab reader attention. While aesthetically pleasing designs are welcome, it's important to know when simplicity prevails. If you are selling a product or service, make sure your web page doesn't overwhelm your readers – too much activity can confuse your visitors and encourage them to navigate to another page.
2.) Headlines – The best way to grab reader attention and retain it long enough to convey a message is through a cleverly written headline. Think of this portion of copy as the first impression you leave on your readers, even before the design. If you don't have something compelling to say, how can you expect organic visitors to care to learn more about your products or services?
3.) Offer multiple CTA – When buyers navigate to your web page, they won't react to what you're selling if you don't tell them what to do exactly. Therefore, consider including your call to action at the top of the page, the middle to break up the copy and then again at the bottom. Reaffirming action can convince buyers to follow through with their preliminary intentions.
4.) Value propositions – While calls to action are important, you need to support your claims honestly. Tell your visitors where they need to go on your site to make purchases, what they can do on that page and why they should care about the products or services you offer.
5.) Provide an opt-out feature – In some instances, all you want your visitors to do is sign up for your newsletters. It can be difficult to convince people to give up their email addresses or other contact information, so always be upfront about opt-out options. When you tell prospective leads they can cancel their subscription to your site at any time, it may push fence sitters into making the decision to invest or submit their personal information.
What are some other tips you have found to help improve the user experience on your landing pages?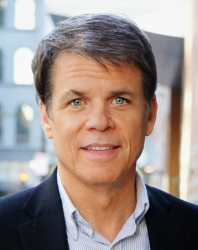 Latest posts by Martin Jones
(see all)