Remember email? If you can't, it's hard to blame you. But back in the day, before Tweets and Snapchats and countless other high-tech innovations came around to revolutionize the way small business owners marketed their products and services, email was the new, hip, high-tech method for entrepreneurs to communicate.
The landscape has dramatically changed in the last decade, but believe it or not, email is still a very powerful tool you can use for marketing your business. While other forms of social networking have become more popular, email still has its clear benefits as a marketing tool – messages are easy to receive and organize, and people love having the luxury of reading and responding at their leisure.
No matter how prominent social media becomes in small business marketing, you should never dismiss the effectiveness of a good email campaign. Writing to people is still a great way to reach out, not only to existing customers but also to consumers you're trying to entice for the first time. If you're smart, you'll keep looking to improve your email marketing game, searching for better ways to leverage the technology into more customers and greater profits. Here are a few tips for doing just that.
Always include a personal touch
No one wants to read an email that reads like a form letter. If your messages look like they've been copied and pasted to a million other recipients, then you've got a one-way ticket to the spam folder. Be sure to write personalized emails that show true human connections with the people you're reaching out to. That way, you'll encourage people to read on rather than tune you out.
Write compelling content
1to1 Media notes that content is still king. Try to avoid writing emails that are purely commercial. People like when they're marketing is direct and to the point, but if it's too direct, it will sound like a shameless shill and turn people away. Try to write interesting messages that will compel people to keep reading. Include interesting statistics and quotes from industry experts that might catch people's eyes. Be creative.
Optimize and test
Emails these days show up on a lot of different platforms – desktops, laptops, tablets, smartphones and more. You want to make sure your messages are readable on all of the above, even if they include graphics or complicated designs that might be difficult to engineer. Don't be afraid to test your emails out before sending them, multiple times if necessary.
Always look to reach more people
Once you have an email list loaded with good consumers to target, that doesn't mean you should get complacent. You should be connecting with as many potential customers as possible, so always be on the lookout for new ways you can generate leads and add to your contact list. You don't want to spam uninterested people, but you should look for ways to find consumers who might appreciate your product.
Integrate social media
As Clickz.com points out, it's easy to reach out to more people if you include social media as part of your email marketing efforts. Make your small business easily available on Facebook, Twitter, LinkedIn and more. That way it will be easy for people to contact you – and when they do, ask them to include an email address. Every time you connect to a social media site, you have an opportunity to make new connections and send more emails.
You might think it's a thing of the past, but good old-fashioned email still has a place in the modern marketing world. How do you still use email today?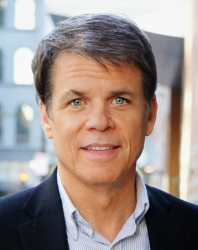 Latest posts by Martin Jones
(see all)