A high-quality, dependable network is an increasingly important component of success for a wide variety of businesses. But there are also many options out there, and the features can be confusing. So how do you decide what service best fits your needs? Cox Business Metro offers a variety of features suited for almost any business use case.
With Ethernet transport, Cox Business Metro Ethernet is scalable and cost-effective. That means you don't need to buy more capacity than you actually need — speeds are available from below one megabyte per second to more than 10 gigabytes per second. Flat rate, non-distance-based billing means you won't be taken by surprise with a big bill when your cash flow is tight. At the same time, you can rest assured that the service can grow when your business needs it.
With point-to-point, hub-and-spoke and multipoint connectivity, Cox Business Metro Ethernet is particularly well suited to provide secure, high-speed connections for organizations that need to link multiple locations, such as school districts or businesses with satellite offices. You can connect remote employees to a private LAN or replace teleworkers' dial-up access with a high speed, secure connection. It's also useful for monitoring security or traffic cameras. Supplemental services include optical internet, business internet, telephone and video.
Many businesses that have been around for a little while or inherited an office's old network are dealing with legacy systems composed of old-fashioned private lines or a mishmash of ATM, PPP, T1 and T3. If that's the case, the network is likely difficult to maintain and is unreliable. What's more, many such systems no longer meet compliance and security requirements. Because Cox Business Metro Ethernet uses familiar Ethernet technology, it can simply extend a local area network to multiple sites instead of getting tangled up in complicated WAN-LAN conversion technologies. The nature of the technology also means you don't have to buy, install and maintain expensive customer-premises equipment at every location that needs access to the network.
Cox Business Metro Ethernet also consolidates voice and data services into one network, which further reduces the cost and complexity. The service is reliable and redundant, so you don't have to worry about network problems getting in the way of your success. This was one key benefit for the city of San Clemente, Calif., which turned to Cox Business Metro Ethernet to deal with a growth spurt in the city that was causing network problems. New businesses and residents strained the city's eight T1 circuits, causing reliability issues.
What's more, if City Hall went down, the entire system failed. Even with those problems, the city's telecom provider offered only a 12- to 24-hour response time, and had no technician dedicated to the city's account — any issue had to be explained in-depth to a new technician every time there was an incident.
 Cox installed a fiber optic Ethernet ring, providing speeds of 10 Mbps up to 1 Gbps, replacing City Hall as the communications hub. All the remote locations were connected, and if a fiber optic line was cut, data could be sent in the opposite direction around the ring with no downtime.
That's a more heavy-duty solution than many businesses require, but the scalability of the service means businesses large and small can get the same kinds of benefits. Most IT migrations begin with a strategic decision such as reducing costs, increasing security, consolidating a merger or improving productivity. Another common goal is improving reliability in case of disaster, such as by providing connectivity to a redundant data center. In many cases, it's a combination of such goals. Whatever the project, Cox Business Metro Ethernet is a good choice for any such initiatives.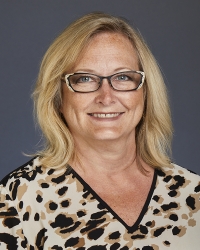 Latest posts by Lisa Majdi
(see all)