Are you a small business owner or online marketer with the know-how to grow a business? Do you have practical ideas other professionals should hear about, and can express your ideas well? If you're interested in sharing your thoughts about marketing, sales, technology, or business management, you might make a great CoxBlue guest contributor.
We're now accepting submissions for the CoxBlue blog. Start-up leaders and others involved with all levels of business operations and marketing are encouraged to review the guest contributor guidelines below. Once you understand the type of material we accept and our submission requirements, you can determine if you'd like to be considered as a prospective writer for our widely read blog.
About CoxBlue
The CoxBlue blog provides readers with content that advances business growth for start-ups, small developing businesses and enterprises alike. At the core of our content strategy for is the desire to publish detailed, compelling and engaging content around relevant business and marketing topics.
Our readers include start-up leaders, small business owners, and enterprise professionals. Readership includes the marketing, sales, and operations personnel actively helping advance growth at these types of companies.
Helpful Hints for Guest Contributors
The CoxBlue audience loves practical, tactical advice, so we aim to deliver information that's useful and can be applied with some degree of immediacy. Granular step-by-step tutorials aren't necessary, but we like our content to provide readers with the immediate gratification of a problem resolved.
Content submitted for publication on the CoxBlue blog should advance business growth. We're particular about what we'll publish, and only accept articles that provide new insights or detailed points of view for business leaders, owners, influencers, and decision-makers.
Posts should be engaging, and compel readers to take action. Hit your main point clearly and quickly. Use short paragraphs, subheads, and bullet points. These tactics encourage readership. Don't shill, please—our blog is not a platform for a sales pitch.
Articles We Love to Publish
We find that these types of content are consistent hits with our audience, and often our most shared content:
How-to: We accept detailed posts clearly outlining how to accomplish something. This includes templates, checklists, infographics, and step-by-step approaches.
Thought Leadership: Do you have insights on current and emerging trends in a given industry? We want to hear from you! Posts where the writer can illuminate a misconception or inherent challenge to an underlying issue are particularly welcome
Business Tools: We will consider posts profiling specific business marketing or productivity tools, or summaries of a range of tools of a specific type. However, we can't accept product reviews from authors promoting their own product, and tool-related articles should not delve into competitive benefits.
Our Fine Print Guidelines
Review your work before submitting. That includes checking for grammatical, syntax, and factual errors.
Reference real-life examples, include supporting data or reports, link to case studies or illustrative samples to demonstrate the concepts being described in your post.
Include embed code to videos, links to photos, charts, other visual content and attach photos where possible. Other digital content considered as well.
All digital content (photos, charts, etc.) must be royalty-free, in the public domain and available as part of Creative Commons, or the copyright must be held by the post author (in which case sharing the content with CoxBlue authorizes our use). Alternatively, if the image requires creator credit, include the necessary sourcing information including creator name and URL so it may be properly attributed.
Understand post content and titles are subject to editing.
Authors may elect to republish or repurpose their work after one week following the day their post is published live on CoxBlue.com. Any subsequent publishing of a post appearing on CoxBlue.com must cite CoxBlue as the original source and include a link to the original article.
Any post appearing on CoxBlue.come used in content curation efforts (like paper.li or other aggregator, for example) must adhere to standards of Fair Use of Online Content for Content Curation.
Content We Don't Publish
Most of this will go without saying, but here's a quick breakdown of content that typically won't make the cut:
Articles where the focus is unclear, poorly organized or supported, or not formatted for online readers.
Poorly disguised link-bait posts, where there is little original insight or practical discussion.
Opinion-editorial posts where the writer is on a soap box without clearly supporting his/her point of view or examining the issue as a whole.
Content already published elsewhere.
White papers, eBooks, and other promotional content meant to compare the benefits of one specific product or service over others.
Posts where the tone or tack is argumentative, deflammatory, negative, or otherwise disparaging of specific people or companies.
Our Editorial Process
We review each submission to determine if the criteria above has been met. This may take 10-14 days.
If the criteria is met and the guest contributor is determined a good fit for the CoxBlue audience, we'll contact you within the 14-day window to confirm our intent to publish your post.
Posts determined not to meet our criteria will not be published. The author will be notified, however detailed feedback or direction will not be available.
Promoting Guest Content
We promote all of our published content on social media (Twitter, LinkedIn, Facebook, Google+), and we hope you'll do the same. Please reference our handles: @coxbusiness on Twitter, Facebook, and LinkedIn.
Want To Be a Guest Contributor For CoxBlue?
Our regular authors and contributors help make CoxBlue a useful resource for today's businesses. We'd like to help knowledgeable professionals eager to publish share their insight and ideas with the people powering growth.
Consider submitting a post to the CoxBlue editors today by contacting jaime.hanson[at]wordpress-990998-3481142.cloudwaysapps.com. Have questions or an idea for a post you'd like to run by us? The same email address will work just fine.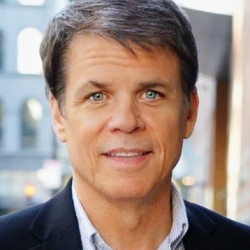 Latest posts by Martin Jones
(see all)