Businesses want to share information about their products with consumers. When companies introduce new items, the best way to quickly spread the word about these offerings could be a viral product launch.
Going viral, being able to provide consumers with a wealth of information in a short amount of time, can have a significant impact on a business. If a company devotes the time necessary to highlighting its products' benefits, consumers are likely to purchase the item and promote its advantages to others.
Like any marketing campaign, a viral product launch cannot be effectively done overnight. Many companies employ teams of highly trained professionals to ensure that their messages reach the right target audiences, but even a small business' offerings can go viral.
Check out the marketing strategies for small business below to learn how to promote a good or service with a viral product launch.
1. Deliver a concise message – While a product can benefit consumers in several ways, a slow and steady approach is ideal for small businesses. A company that promotes one benefit at a time may increase the attention its product receives from consumers and the media.
For example, a company that is selling a technology product that offers Wi-Fi access from any location may pitch its product to high-tech news publications. These outlets may share information about the item with readers, who could be interested in learning more about the item.
The next step would be to promote another benefit of the product. Since a company already has an audience interested in one specific aspect, it can reach new segments by delivering a simple message about another advantage of purchasing this product over others.
2. Stay positive – Company officials know their product is awesome, and they should continue to focus on why this item is better than the alternatives.
However, businesses should limit their focus exclusively to their offerings. Developing viral campaigns that stress what the alternatives cannot do could damage a business' reputation. Instead, emphasize what product's advantages, stick to the facts and display a positive brand. Consumers are likely to associate a positive image with a company that reflects a positive tone, and they will be drawn to a company's current and future products.
Launch a viral marketing campaign to highlight a product's benefits and promote your brand.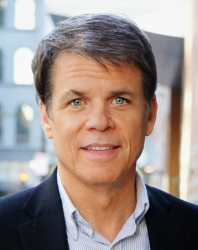 Latest posts by Martin Jones
(see all)