The global market for smart cities is expected to attract $2.5 trillion in investments by 2025. Growth is projected to be driven in urban areas that need a better way to manage resources, create environmental sustainability, and create more efficient solutions.
The growth of smart cities is likely to come in three phases, according to analysts at PWC.
Tier One
Relies on public/private partnerships to build infrastructure and deliver digital services. Examples might include the development of public Wi-Fi to power IoT devices, parking management systems for efficient resource use, and the development of base-level digital infrastructure.
Tier Two
The development of additional services built on top of the digital infrastructure. An example might be a mobile transit payment card system.
Tier Three
The creation of a more robust digital ecosystem around the infrastructures to create new products, services, and revenue opportunities.
Smart cities deploying digital solutions have been shown to improve the quality of life for residents by as much as 30%. A study of three cities deploying smart solutions found some promising results:
8-10% reduction in fatalities
20-35% faster emergency response times
15-20% reduction in commute times
8-15% improvement in health
10-15% decrease in greenhouse gas emissions
Driving much of the growth is more accessible Wi-Fi and faster internet connections from ISPs (Internet Service Providers).
How Smart Cities Will Evolve in the Future
In Peachtree Corners, GA, just northwest of Atlanta, a public/private partnership is putting smart technology to the test.
They're testing driverless vehicles, drones, and robotics using technology. The area has been evolving since opening in 2019 and has spawned dozens of startups, including GoX, which launched a pilot program using remote-operated scooters. Riders call for the scooter on an app. Teleoperators deliver it to the rider. After the ride is complete, the scooter returns to its home base for sanitation.
In Japan, Toyota's Woven City project broke ground in February for what the company says will be the prototype for cities of the future. It's a 175-acre project that will be home to 2,000 residents and feature a fully integrated infrastructure and clean buildings running on AI.
From these tests and other emerging technology, here are nine of the ways cities are becoming smarter.
Crime Prevention
Communities will benefit from networked surveillance cameras, real-time crime mapping, and predictive policing
Traffic Monitoring
Smart intersection, signal controllers, and intelligent traffic management tools will help improve commutes and accident rates
Smart Transportation
Autonomous vehicles, driverless taxis, and predictive parking can help relieve congestion
Quality of Life
Public Wi-Fi infrastructure and a consolidated digital approach can improve the quality of life in a variety of ways
Sustainability
HVAC, lighting, systems, energy, and building operations can be managed efficiently by Artificial Intelligence (AI)
Green Initiatives
Building design and technology can change impact how occupancy use facilities and consume energy.
Simulation and Modeling
AI and Machine Learning can anticipate events to make buildings and cities smarter.
IoT
The Internet of Things (IoT) will allow for sensors to capture more data than ever before and make real-time adjustments.
Public, Private Partnerships
Public, private, and educational partnerships are paving the way for rapid advances.
Smart Cities Are Already Emerging
Boston and Baltimore have deployed smart trash cans that communicate how full they are and create or modify pick-up routes for sanitation workers. Barcelona, Spain, installed fiber optics to provide free high-speed Wi-Fi to enable IoT devices. The city claims smart water, parking, and lighting resulted in $90-million in savings while creating more than 45,000 new jobs.
These are just a few examples of how cities are deploying smart solutions. Here are some of the other smart city projects that are already emerging.
Public Safety
Imagine a world where predictive policing, using real-time crime mapping, and automated gunshot detection, and smart surveillance, could improve staffing and critical response time. It's happening now.
Automated gunshot detection in San Diego has been controversial, but the results appear promising. The area being tested averaged four murders a year but has seen none since the system was installed. Over the past few years, 101 activations have been recorded, of which only 28 were reported by community members.
Transportation
Cities in Texas, Arkansas, California, and Colorado are in the process of testing smart intersection solutions using data from sensors and signal controllers to reduce congestion and adjust signal timing. Data collection and automation will allow Austin, TX engineers to retime signal lights 20 times more often, which they project will lead to a 40% reduction in traffic congestion and reduce greenhouse gas emissions by 4.9 million tons annually.
Moscow implemented a series of intelligent traffic management tools along with public transit and parking investments. In the past decade, an additional million cars have been added to its city, but average travel speeds have improved by 13%. Singapore has launched driverless taxis and plans to launch similar buses by 2022.
Quality of Life
Not many cities have a Chief Innovation Officer but, Carlsbad, California does. They've pulled together a coalition to look at a broad range of initiatives to modernize and strengthen the city's technology infrastructure to provide more efficient services.
One of the areas they're addressing is a consolidated digital approach to managing city services to make life easier for residents. They'll no longer have to use separate accounts and passwords to pay utility bills, check out library books, submit requests for city services, sign up for recreation programs, or apply for permits. They're also using data to determine future programs for residents.
Sustainability & Green Initiatives
Advancements in sensors and monitoring are allowing cities to shift energy usage to off-peak hours to save money and conserve resources. New York, for example, uses more than 800,000 sensors to provide real-time monitoring of water usage. By adjusting water pressure based on usage, the city reported a 25% reduction in water main breaks in 2020.
In Charlotte, NC, the Duke Energy Center has a roof garden to reduce stormwater run-off and make up 80% of the 51-story building's water needs. It also has "daylight harvesting blinds" that move as the angle of the sun changes.
The Bullitt Center in Seattle bills itself as the greenest commercial building in the world with a project lifespan of 250 years. It uses 82% less energy than comparable facilities. The building's design encourages employees to use staircases rather than elevators to save energy. 80% of the occupants do exactly that.
Smart Buildings
One of the fastest-growing trends is the integration of smart technologies into buildings. Automation systems provide savings and conserve energy for systems such as:
HVAC
Smart controls limit consumption in unoccupied areas, detect faults and leaks, and reduce levels during peak demand.
Smart Lighting
Buildings are incorporating daylight, dimming, and occupancy sensors to control lighting. At the Museum of the Bible in Washington, DC, real-time sensorstrack patrons as they move between exhibits, turning on lights and video players.
System Operation
Some buildings are measuring thousands of data points to adjust operations based on utility rates, occupancy patterns, weather, parking, and traffic patterns
Distributed energy
Energy is being captured, stored, and use independent of the power grid.
AI and machine learning mean building get "smarter" over time to optimize operations for even more efficiency.
Smart Cities Solve Problems
As technology rolls out across the country and cities build robust digital infrastructures, smart building cities will be able to capitalize on the growing body of data and technology. This can be used to solve problems both big and small. Public and private partnerships can create new opportunities for improvements, solutions, and jobs.
From traffic to safety to sustainability, smart cities of the future are poised to create more efficient use of resources and improve the quality of life for residents.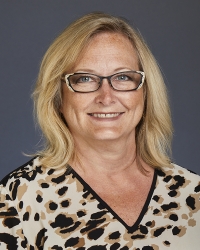 Latest posts by Lisa Majdi
(see all)