Transform Your Hotel Business with Innovative Technology Solutions
Promises of frictionless stays with the comforts of home appeal to travelers. And they have plenty of options for leisure and business trips. To compete with host-like experiences provided by short-term rentals, hospitality leaders must leverage the guest-facing technology landscape. Doing so lets hoteliers add an element of luxury while supplying in-room tech that's as good as or better than their guest's homes.
Hotel executives are remapping the guest experience with in-room tech. But they're not doing it alone. Telecom partnerships pair hotel leaders with specialized hospitality consultants, allowing them to develop a reliable, scalable roadmap for technology adoption. Discover nine ways to redefine your hotel rooms with expert advice on where to start.
1. Smart Room Controls
The smart home consumer market has created new guest expectations for guest experience and hotel stays. People are familiar with smart home gadgets and want the same control over their spaces when traveling. The Internet of Things (IoT) lets guests power lights, temperature, and entertainment through voice or mobile technologies. It satisfies their desire for convenience and comfort.
The traveler's appetite for personalization and the hotelier's need for energy efficiency are spurring investment in IoT hardware. Indeed, hospitality leaders purchased 3.2 million smart hotel room devices in 2022. But, hoteliers must centralize control through an IoT platform to realize the full benefits of IoT.
When considering smart room amenities, work with managed service providers (MSPs) to identify the following:
The specs of any current hardware your new platform needs to accommodate
Specific use cases that solve high-priority problems
Requirements for industry-standard radio and communication protocols
Architecture updates to ensure flexibility
IoT hardware manufacturers with robust partner ecosystems
Benchmarks for security, reliability, and affordability
2. Voice-activated Assistants
Increasingly, guests crave simplified hotel interactions. Voice-activated assistants make it easier to request guest services or control the climate. Travelers can check the weather, schedule a massage, or change the room temperature by interacting with a conversational voice interface powered by artificial intelligence (AI).
Hoteliers can take AI-enabled amenities to the next level with custom hotel-branded voice assistants. These tools can greet guests by name and remember their preferences, from workout habits to food allergies. With a flexible platform, hospitality leaders can build upon existing functions to deliver value.
However, 56% of Hospitality Technology survey respondents worry about privacy or security issues when interacting with voice-controlled devices. Therefore, hotel executives should ask the following questions when evaluating voice platforms:
Is the platform purpose-built for hotel environments?
How does the hardware reset upon guest check-out?
Who owns the exchanged data?
Can the hotel control the voice assistant responses?
What integration partners does the vendor offer?
3. Virtual Reality Experiences
Virtual reality (VR) is an emerging technology for enhancing in-room entertainment and local area exploration. It's suitable for business and leisure travelers, allowing guests to relax in VR spaces or join immersive conferences for remote collaboration. Hoteliers use virtual reality to personalize entertainment through full 360-degree videos.
Future-proof your VR program by choosing hardware-agnostic software. It should support diverse use cases for professional and personal use. Work with your technology provider to determine processing power, resolution and image quality, and space requirements.
4. High-Speed, Reliable Connectivity
For end-to-end digital experiences, hotels require highly reliable networks and bandwidth. Fast, secure WiFi powers most in-room tech, from voice-activated assistants to personal guest devices. Consequently, it has the most significant impact on the guest experience.
Guests can't seamlessly access streaming or gaming services without latency-free, high-capacity connectivity. Devices are slow to respond. And smart guest room amenities miss expectations, resulting in subpar experiences. Advanced network solutions are a game-changer. A well-built system provides stable, scalable infrastructure. It equips your hotel business to meet guest needs today and beyond.
Here's what to look for in telecom companies to ensure the best network infrastructure:
Proven experience supplying internet and managed WiFi services to the hospitality industry, including major hotel brands
Ability to furnish custom hotel WiFi networks to meet your property and brand's exact specifications
Specialized knowledge in integrating the latest hotel technologies
Local installation services requiring zero downtime and minimal guest disruptions
An end-to-end provider, from site surveys to extensive quality assurance testing
Round-the-clock technical and help desk services
Bandwidth management solutions like customer dashboards for viewing network activity in real-time
5. Automated Check-in and Check-out
Many travelers don't want to wait at the front desk to confirm details they can handle online. Contactless check-in and check-out systems via smartphones or kiosks are convenient and user-friendly. They're features that guests rate as moderate to extremely important and invaluable for hospitality managers experiencing staffing issues.
Hotels can further streamline processes by offering keyless room entry with digital keys. These types of low-touch guest experiences give visitors greater control without sacrificing personalization.
When implementing automated services, consider:
Integration services from your telecom provider to ensure seamless connectivity to your property management system
Which methods your automated system will support, such as browser-based, mobile app, and kiosk services
Security features for identification and verification, like biometric tools and electric signature capabilities
Hardware with wireless connectivity technology that supports soft key operation through Near Field Communication (NFC), Bluetooth, or WiFi
6. Advanced Cleaning and Sanitation Technologies
For many guests, the pandemic forever changed their perception of safety and hygiene. It increased their awareness of how germs travel and remain on surfaces. Hotel managers can show guests that their facility prioritizes cleanliness using UV-C robots, air purification systems, and IoT-enabled sensors.
Of these options, IoT-enabled sensors are the most affordable option. They integrate with your existing IoT platform and alert cleaning crews to spaces requiring attention. Sensor-based technologies can also improve your HVAC performance. Yet, guests won't see or notice these devices.
In comparison, UV-C robots disinfect surfaces of bacteria, spores, fungi, and viruses. But don't replace manual cleaning of inaccessible areas. Air purification systems can give guests the greatest piece of mind, as it's a technology they may use in their homes. Talk to your telecom provider when selecting cleaning and sanitation technologies. They can help you identify cost-effective solutions that integrate with existing software, allowing you to improve cleaning capabilities while automating processes.
7. Mobile Apps
Mobile apps add value to your guest's stay, making it more convenient to access deals, control room settings, or request assistance. A concierge app allows those who prefer self-service to explore hotel amenities from the comfort of their room. It can offer wayfinding capabilities and promote rewards programs.
Check with your current software vendors to see if they offer guest-facing mobile apps or have a list of preferred partners. Also, managed service providers specializing in integrating hotel applications may offer solutions through their partner ecosystem.
8. Data Analytics and Personalization
Aside from high-speed internet access, data analytics has the most potential to impact your guests. Every advancement in hotel technology supplies data about visitor activities, from room preferences to WiFi usage. Hoteliers can leverage this information to personalize and improve nearly every aspect of a guest's stay.
Imagine an integrated system that adjusts in-room settings so your guest walks into a space precisely how they like it. A WiFi landing page can deliver relevant content for business or leisure travelers. And your guests receive personalized offers (based on previous visits) on their cell phones.
Craft unforgettable guest experiences while respecting privacy by:
Identifying data sources, from WiFi to booking engines
Developing guest experience metrics
Integrating systems for data sharing
Creating and conveying a privacy policy
Enlisting a managed service provider to maintain IT security
9. Sustainability and Energy Efficiency
In-room technologies like smart thermostats reduce energy consumption without sacrificing guest comfort. Automated check-ins with digital keys reduce plastic usage, while sensors optimize resource use by prioritizing housekeeping and maintenance tasks.
Operational efficiencies improve your bottom line, but there's also a consumer desire to support sustainable, energy-efficient destinations. According to Booking.com, "78% of global travelers intend to stay in a sustainable property at least once in the coming year." Along with reducing their environmental impact, 31% of respondents believe "sustainable properties treat the community better," and 19% perceive them "as stylish and trendy."
Use these tips to implement eco-friendly initiatives and track their impact:
Select technology partners with a documented history of helping hospitality businesses develop environmentally conscious practices
Review your current technologies to see if you can improve oversight of energy and resource usage
Identify remote management, sensors, monitoring, and analytics tools that help you meet objectives and keep your property green
Redefine Guest Spaces With Hotel Room Technology
In-room technologies give guests greater control over their stay, improve comfort levels, and simplify hotel interactions. These conveniences also add a touch of luxury and personalize guest experiences. Establish a reliable foundation for your hotel's digital transformation and develop a strategy that enhances operational efficiencies while improving guest satisfaction.
Reimagine Your Guests Experience
With over 30 years of delivering IT solutions for hospitality organizations, Cox Business and CoxHN understand the need for a custom approach. Contact us today to learn how we can support you during your journey to reimagine your guest experience.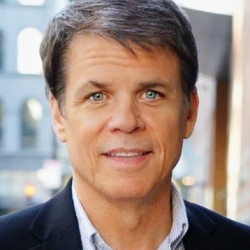 Latest posts by Martin Jones
(see all)