Launching A Tech Startup
What do Slack, Square, Venmo, and Uber have in common? These four companies began as tech startups in 2009 during the economic downturn, and all have become popular well-known brands. 
Launching a post-pandemic tech startup will have its unique challenges. Still, with preparation, entrepreneurs can capture their slice of a primed market ready to adopt new technologies. But, it is important to note; you won't be the only one prepping to enter a marketplace that may become very hot over the next few months. 
The United States Census Bureau Business Formation Statistics indicate a startup boom that started in 2020 has continued into the new year. Stiff competition and changing customer behaviors make it vital to assess your startup strategy. Use these nine tips to increase your odds of success. 
1. Concentrate on Your Brand Identity
Whether you're B2B or B2C, trust and transparency are vital. According to Stackla, "86% of consumers say authenticity is important when deciding what brands they like and support." Of course, branding should never be an afterthought.
But in a post-pandemic world, and an uncertain future for many businesses, it's more important than ever before.
Along with developing brand documents, such as your logo and tagline, spend time defining your:
Core message
Promise
Values
Brand personality
Tone of voice
Many times people are drawn to your brand identity, not your solution. A compelling, consistent message is the foundation that can fuel long-term growth.
2. Piece Together Your Tech Brand Narrative
Buyers want to connect emotionally with your brand. Developing a core story with key talking points boosts trust, supports brand identity, and shows people why your company is different. Your main story should answer questions, such as:
What does your tech startup do?
Why did you start your business?
What's different in your industry today?
What problem do you solve?
Why now?
Once you have a core narrative, build upon that by creating stories about your product, team, or even business location. Think about questions friends, family, or colleagues have asked you. Incorporate answers to these queries in your brand stories.
3. Discover Post-Pandemic Use Cases
The pandemic shifted consumer behaviors, which McKinsey & Company contributes to "three change forces—economic downturn, preference shifts, and digital acceleration." These changes may affect:
How people use your tech product or service
Your customers' priorities
Where consumers buy your product or service
How people interact with your brand
What value they place on your service or product
Start with a review of your digital business model and product use cases. Then ask if pandemic-related behavioral changes impact your brand. Could people use your services in new ways to support lifestyle or work changes? Or will their customer journey differ because of remote work, lockdowns, or job loss?
4. Develop a Clear Communications Strategy
Clear, consistent communication is key to brand and relationship building. A communications strategy fits into your marketing plan but has a broader focus. While a marketing plan zeros in on your target market, your communications strategy provides guidelines for reaching a diverse group of people.
Although not all brands create a communications blueprint, the pandemic drove home its importance. Companies needed to get messages out to employees, external stakeholders, consumers, customers, vendors, and investors.
Those with a clear plan, complete with templates for press releases and social media messaging, got their point across quicker and protected their reputation.
Consider various scenarios, such as local business shutdown or supply chain issues, and what details each group needs to know. For each group, define the:
Best platforms for communications
Main concern and your response
Timing of your message
Required documents
For example, investors may want holding statements and a press release about how you're addressing a situation. In comparison, a crisis management video meeting may calm nervous employees while vendors appreciate a phone call.
5. Assess UX and Incorporate User Feedback
Get your minimum viable product (MVP) out to users for validation and feedback but don't neglect user experience (UX). Great website and graphic design are essential, but tech startups should consider UX as key to excellent experiences.
An analysis of 25 startups found that companies incorporating UX from the beginning were able to "spot failures fast, scrap bad ideas, and stay lean." Strong user experience from the get-go resulted in:
Reaching a more diverse customer base
Higher adoption rates
Stronger net promoter scores (NPS)
Efficient processes
6. Prepare Your Virtual Pitch or Demo
Typically a tech startup would attend networking events, startup competitions and meet with potential customers in person. However, the pandemic changed this, making it crucial to adjust your pitch or demo for digital use.
Although you'll still use your pitch deck, you may need to translate it into multiple online formats to ensure you're reaching the right people at the right time. Your pitch deck tells your startup story, answers questions, and entices consumers or investors to learn more about your product. Turn it into a digital sensation by:
Creating slideshow presentations
Sharing videos on YouTube
Embedding video and slideshows on your website
Going live on social media
Hosting a webinar
7. Optimize Your Lead Generation and Marketing Plans
With your brand, competition, and target market research in hand, design a marketing and lead generation strategy. To get the most out of your budget, thoroughly research your audience to deliver relevant and timely messages.
Focus on purposeful actions, such as:
Build an online presence: Set up accounts on G2, Capterra, Google My Business, LinkedIn, and other social media channels.
Craft a content marketing plan: Identify customer acquisition channels, optimize your website for search engine optimization (SEO), and define your content goals.
Find communities: Participate in online forums and social media communities to increase brand awareness and position yourself as an expert in the field.
Establish your email list: Develop a list of people interested in being the first to know when you launch your product.
Invest in public relations: Take time to answer questions on HARO and write press releases for distribution with local media groups.
Explore paid media: Get familiar with Facebook Ads and Google Ads to determine the role paid media has in your initial launch efforts.
Gather social proof: Testimonials and reviews are critical to marketing and sales. Comb social media feeds, reach out to bloggers and ask acquaintances for feedback.
8. Define Workflows
Good business acumen can make the difference between success and failure. Organized workflows help you stay on top of your company and make it easier to scale by delegation or automation in the future.
Review your communication and marketing plans alongside your brand goals. What does a "day at the office" look like for you? Consider the tasks, time, and tools required for various workflows, such as responding to prospects or generating leads.
Although you'll alter your systems over time, it's best to start with a basic plan. Doing so can help you identify time-wasters, improve methods and hand-off duties.
9. Establish Your Technical Infrastructure
In a rush to get a tech product to market, you may overlook some basic business infrastructure. Each element affects the first impression people receive. Common mistakes include:
Using your personal email account to respond to messages
Relying on free or less reliable video conferencing tools
Sending callers to your private voicemail box
Handling contact and project management data via an assortment of non-integrated programs
Not having adequate Internet bandwidth to support the needs of your employees and business
No established plan for staff and employees to quickly and seamlessly work remotely
Lack of an established cloud strategy for your business
Need help setting up a reliable, tech infrastructure for your business? Cox Business can help.

Learn More
Next Steps for Launching a Post-Pandemic Tech Startup
Business applications increased over 39% in February 2021 compared to the previous year, suggesting that the pandemic isn't slowing startups. However, it isn't business as usual. Instead, your tech startup must be agile, positioned to stand out from the competition, and reach your target market. Use these tips to craft your strategy and deliver memorable experiences.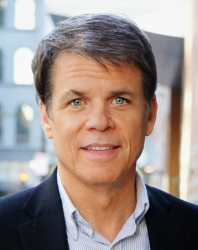 Latest posts by Martin Jones
(see all)