In 2010, American Express founded Small Business Saturday to help small businesses get more customers. Taking place the Saturday after Thanksgiving, Small Business Saturday is a day to celebrate small businesses in your local community.
The seventh anniversary will be held on November 26, 2016, and the countdown is on for businesses to get prepared. If your business is going to participate this year, it's time to start planning.
Small Business Saturday is quickly becoming a holiday tradition of its own. By planning ahead, making the event memorable, wowing your customers, and providing good times all around, your business will be sure to reap the benefits.
1. Partner With Other Businesses
While a single store may see some success in attracting people to Small Business Saturday, the participation of multiple stores within the same area could be a slam dunk. Partnering with other businesses will allow you to expand your marketing reach leading up to the event, as well as increase your odds of additional customers the day of the event. For example, if a cafe partners with a clothing store, the store can give away coffee and treats from the cafe, and the cafe can give away coupons for the clothing store to give each location additional exposure. Cross promotion between businesses can be very successful and is a win-win for both the businesses and the customers.
2. Promote the Event
Small Business Saturday provides a compelling opportunity for local businesses to boost holiday sales, but in order to do this, customers need to know about the event. It's imperative that you're marketing the sales frequently in the weeks prior and are creating buzz around it. A few ideas to consider to help you spread the word include:
Posting the event on your website
Promoting it through social media channels
Placing the event on your local calendar of events and listings
Handing out printed materials
Talking about it (word of mouth is a valuable marketing tool)
If creating marketing materials isn't your thing, don't worry! American Express offers free, custom marketing materials that can help your business promote the event. Lastly, don't forget to submit your listing to the Small Business Saturday event site for people looking for local participants on that platform.
For additional tips on how to promote the event, be sure to check out Small Business Saturday 101.
3. Get Your Neighborhood Involved
Businesses don't have to be the only parties promoting the event. This is a great day for the community as well, and something that all residents should get excited about. Turn residents into Neighborhood Champions for optimal exposure before the event.
4. Prepare Your Staff and Premises
This event has continued to gain momentum year after year, meaning your store may be in for a significant increase in traffic that day. Ensure you have staffed appropriately for the event, and that your employees know what to expect. While customer service for a local shop is always important, put a large emphasis on it for Small Business Saturday to make sure the customer leaves happy.
In addition to preparing your staff, you also need to prepare your shelves. Be sure to stock up on top-selling items, organize your inventory, and display your products and services in a way that will be eye-catching to those visiting your store that day. Make it as easy as possible for the customer to buy from you.
5. Create Special Offers
This event is an excellent way to rally existing customers, as well as attract new ones. One of the easiest ways to do this is to create special offers. This is the time for your business to shine, so it's essential that you provide an offer that is irresistible to those walking in the door. Offer something special that only applies to people who visit you on Small Business Saturday and promote it heavily leading up to the event to increase attendance that day.
6. Make the Event Memorable
Small Business Saturday should be a fun event for businesses and customers. Many businesses have hosted local bands, organized scavenger hunts, provided food, and have created a genuinely good time for their customers. By making the event memorable at your business, customers will be more likely to talk about their experience with others, which will increase awareness around your business once the event is over. Leave a lasting impression to keep people coming back for more.
7. Thank Customers for Their Support
You'll be busy the day of the event, but don't forget to thank your customers for showing you their support. Consider sending them home with free giveaways or future offers that only they would have access to. If you're able to collect any contact information from your customers, a good, old-fashioned note (whether handwritten or via email) can go a long way.
8. Turn the Success of Small Business Saturday Into Future Successes
Don't just look at Small Business Saturday as an annual success story. When the event is leveraged correctly by small businesses, they'll continue to see the benefits throughout the year. If your business can leave a lasting impression on people during the event, they can turn those people into repeat customers, which can snowball into ongoing additional customers through word of mouth. Look at Small Business Saturday as a springboard for boosting business year round.
Small Business Saturday is quickly becoming a holiday tradition of its own. By planning ahead, making the event memorable, wowing your customers, and providing good times all around, your business will be sure to reap the benefits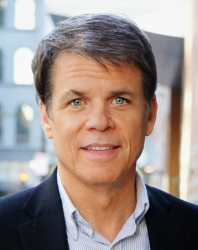 Latest posts by Martin Jones
(see all)