Convenient, user-friendly guest technologies improve your travelers' stay and enable your staff to deliver high-quality experiences with a personal touch. Indeed, 92% of respondents to the 2022 Hotelier Technology Sentiment survey believe technology is critical or very important to their operations. Moreover, guests crave the better-than-home experiences that technology can provide.
Take a strategic direction by upgrading your infrastructure and approach to guest services. Focus on must-have features, tools, and experiences that can make your hotel a premium destination. The following guest technologies and trends aren't short-term fads. Instead, they're solid investments that deliver a return while future-proofing your hospitality venue.
1. Managed Network Solutions
Consistently fast, high-speed internet access (HSIA) and wireless connections are more important to guests than positive consumer ratings and reviews on "third-party booking websites," according to Hospitality Technology's 2021 Customer Engagement Technology study. Business and leisure travelers want to stream movies, music, and games. In addition, professionals may require bandwidth for video conference calls during the day.
However, complicated sign-on processes and slow, unreliable networks are an immediate turn-off. Any friction can affect guest experiences before they even walk through your doors. As a result, your facility may receive complaints — or worse, scathing online reviews — eroding guest loyalty.
Managed WiFi improves guest satisfaction scores without adding to your labor costs. The property-wide solutions are flexible, offering several speed tiers and increased event bandwidth. Managed Service Providers (MSPs) offer 24-hour help desk services and tech support.
2. IoT-Driven Guest Technologies
Guest technologies and trends involve Near Field Communication (NFC) and IoT-enabled devices in rooms and throughout your facility. While in-room technology lets guests adjust to the room environment, these sensors also work in the background to ensure smooth guest experiences. For instance, sensor technologies can detect guest satisfaction issues, such as low water pressure or a leaking faucet.
Once detected, the technology alerts maintenance staff, allowing your hotel to resolve the issue before a guest complains. In addition, IoT sensors can notify housekeeping when a room is occupied. This reduces interruptions to guest experiences and removes friction between hotel staff and guests.
Best of all, many IoT room control systems have network resilience. The sensors can work independently of an internet connection, eliminating the chance of a poor experience during an internet or power outage.
3. Digital Signage
Digital signage improves guest experiences for hotels and venues of all sizes. Video walls or readerboards can decrease perceptions of wait times while improving brand recognition. Hoteliers use them to tell a story about their brand and location and promote amenities. Most can be integrated into your existing network and work well for lobby displays and conference room signage.
Interactive screens help your hotel overcome language barriers with multilingual communication options. It can also serve as a greeting center or self-service kiosk, reducing wait lines. Eye-catching boards don't replace the human touch, but they can handle low-level navigation and amenity questions. In return, your hospitality staff can focus on high-level concerns.
4. Smart In-Room Experiences
In-room entertainment (IRE) is a standard feature expected by consumers. It's also an ideal space to share local information and details about your amenities. IRE can go beyond the basics by providing contactless concierge options and on-demand fitness programs. But, content streaming is moving quickly from a perk to a must-have feature.
According to the JD Power 2021 North America Hotel Guest Satisfaction Index (NAGSI) study, "Hotel "need to haves" that have grown the most in importance since 2020 are smart TVs," increasing by nine percentage points. Indeed, 55% of 2021 Customer Engagement Technology respondents want content streaming technologies or smart TVs.
Streaming content on television delivers that at-home experience but shouldn't be complicated. If it's challenging to log in or cast content to the TV, your guests will give up. Additionally, 34% of guests "want the ability to control the TV, lights, thermostat, and other in-room amenities via an app on their mobile phone, and 31% of consumers said they'd want a voice-controlled device in the guest room."
Hospitality Technology's 2022 Lodging Technology report found that hoteliers prioritize these guest demands, with 45% reporting that "enhancing guest room technology in 2022 will be a very or extremely important initiative." Likewise, the 2022 Hotelier Technology Sentiment study predicts that "in-room tech is projected to soon be the leading hospitality technology."
5. Mobile Applications and Optimized Websites
According to the 2022 Hotelier Technology Sentiment report, mobile check-in and smartphone-operated room key usage significantly increased during the pandemic. Mobile key use rose "almost 45% during the pandemic and is projected to increase 31% in 2022." However, the upfront cost is higher than other guest technologies and trends.
On the other hand, mobile apps or mobile-friendly hotel websites accessible via a QR code don't require a hardware investment and can help your venue achieve multiple goals. You can provide many services through your app or website, allowing guests to manage their stay through their smartphone.
6. Online Hotel Tours and Services
Virtual reality (VR) tools give potential guests a preview of your venue before booking. It can increase their excitement about visiting and allow them to explore your property and features. You can also use VR once your guests arrive. In-room devices let visitors check out places to visit and local activities available in your area.
Chat service on your website can also improve guest satisfaction before booking or arriving at your hotel. The 2022 Hotelier Technology Sentiment report found that "there was a 32% increase in the use of chatbots. Looking ahead, participants indicated that chatbots would increase by 53% in 2022."
7. Low Touch Guest Experiences
While the essence of hospitality relies on the human connection, the desire for low touch and contactless experiences isn't going away. According to the 2022 Hotelier Technology Sentiment study, "nearly 75% of respondents believe that contactless will become a long-term trend." Indeed, contactless check-in and out methods, including self-service kiosks and mobile apps, "increased by 66% during the pandemic."
Low-touch guest experiences also extend to payments. Digital payment options through mobile apps or kiosks let guests use their preferred payment method without face-to-face interactions. This also provides an opportunity for marketing and upselling without seeming intrusive.
Leverage Guest Technology and Trends to Optimize Experiences
Guest demands for high-tech experiences are here to stay. You can exceed their expectations by updating your infrastructure and ensuring reliable, convenient, and fast online experiences. Turn your hotel into a premium destination by partnering with tech leaders in the hospitality industry. Please speak with one of our hospitality representatives to learn how the Hospitality Network (HN) can help you.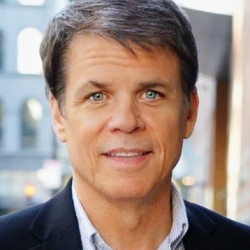 Latest posts by Martin Jones
(see all)