The technology needs of modern businesses are constantly evolving. Companies are under pressure to invest in digital transformation, while CIOs are tasked with finding ways to get there for less. IT leaders may have to find managed IT services, cloud solutions, VoIP telephone options, and data integration while ensuring that today's solutions can be scaled to support tomorrow's business.
Managing IT budgets are challenging on a good day (or quarter), but those complications are even more significant when budgets are narrow or shifting. If you feel squeezed between growing demands and limited funds, check out these ways IT leaders and CIOs can navigate limited or changing budgets.
1.    Start with a Plan
Create an IT strategy that aligns with your organization's short-term and long-term goals to help you increase visibility, prioritize resources and spend your budget on what matters. It can guide you to invest in the right tools and platforms, involve the appropriate stakeholders, and hire the right team to achieve successful outcomes.
2.    Take Stock (and Be Realistic)
Start by accepting reality. When you start planning your IT budget, and you know that the amount could change for whatever reason, take a conservative look at the funds you will have at your disposal. Then, establish priorities. Look at which expenses are essential. Once you review your IT expenditures in detail, you may find that some of your costs deliver little value or none at all. Work on reframing your spending to focus on what supports the business instead of what is nice to have.
3.    Assess Financial Impact on KPIs
If your IT budget is shrinking or uncertain, you want to make sure you are using your funds as strategically as possible. Specifically, consider how your IT spending impacts the company's key performance indicators (KPIs).
According to Deloitte, 72 percent of CIOs say that the IT projects that appeal to leadership most are the ones that generate revenue or focus on innovation. They also found that digital vanguards – a term Deloitte gives more digitally advanced companies – have better governance on spending. They are more effective in using metrics to evaluate benefits and communicate costs. You can assess the financial impact of IT spending on company KPIs too.
4.    Eliminate Waste
The flip side to focusing IT spending on which activities deliver the most value is that you highlight which expenses are wasteful, redundant, inefficient, or otherwise a bad investment. You can use this information to find better ways to do things. Depending on what you see, this may mean adopting new technologies, reducing manual efforts, or introducing ways to integrate systems automatically—in most cases, eliminating technology waste does more than reduce spending. It also lowers workload and increases capacity.
Review your existing tools and processes to identify inefficiencies and redundancies. Implement new technologies to trim expensive operations, reduce manual workloads, and minimize costly downtime or interruptions. Additionally, look for opportunities to consolidate outdated legacy software applications into a modern cloud-based platform.
5.    Invest in Automation
Automation technologies can help eliminate tedious, manual, and repetitive IT processes from your team's plate. They can free up IT personnel's time to take proactive actions, work on strategic initiatives, and set the organization up for future success. Plus, you can reduce headcount and lower operating expenses while shortening response time and improving the quality of your output.
6.    Align Spending to Company Goals
In many ways, effectively managing an IT budget is like financial planning. Spending should follow a plan that makes sense with the company's larger goals and strategic objectives. It should look at where the company is at in its lifecycle, risk tolerance, and ability to save or invest. Then, support the strategies leadership has in place. The IT budget should also look at several cash flow scenarios and how they could introduce different opportunities or limit spending relative to company goals. Consider which goals are mission-critical (e.g., server maintenance), which are tied to strategy (e.g., more efficient software), and which are transformational (e.g., testing new systems).
7.    Get Internal Support to Shift from IT Cost to Investment
Internal support is vital to IT success. In the same way, IT should support business goals, the organization – especially leadership–needs to understand that IT activities are not costs. They are investments with specific company goals and possibly business units. Any adjustments to an IT budget that are properly aligned with company goals will impact the projects the business can accomplish. Cuts cannot be arbitrary.
8.    Consolidate and Standardize Systems
Consolidating systems to a single standard is essential for managing IT budgets that are changing or limited. Multiple processes add complications, cost extra money, and take additional time to manage. Consolidating to a single system eliminates unnecessary efforts, improving efficiency and reducing IT spending while standardizing reduces complexity and the need for conversions.
From internet, phone lines, and cloud solutions to business TV and security systems, more services now fall under the domain of the IT department. You can streamline workflows, create synergy among various solutions, and drive cost-efficiency by partnering with a single provider instead of internally coordinating all the moving parts.
Cox Business offers business Internet, phone, and TV bundles to help you simplify workflows and management. You'll have the flexibility to scale these services as your business grows with minimum upfront investment while being confident that the different pieces will work together seamlessly to deliver the best employee and customer experience. Additionally, you can save time, money, and frustration by having a single point of contact for all your support needs.
9.    Implement Risk Management and Contingency Solutions
When budgeting for IT, don't forget to plan for the worst, especially if there are tight funds. Risk management in IT and planning for contingencies are essential parts of IT budgeting. While each company will have different tolerance for risk, data security and privacy concerns can fuel volatility. IT can respond more quickly and effectively to threats when they have a clear budget for handling potential issues before they become problems.
10.Outsource Non-Strategic Services
Outsourcing makes sense for companies with strained IT budgets. Aside from the fact that it is usually cheaper to buy software than develop them, outsourcing certain services can cost significantly less than hiring the additional headcount or expertise to cover those needs. Outsourcing some IT services can also help bridge the gap when IT is not a core competency or the company is growing and strained capacity is still too early to hire additional staff.
From security monitoring and repetitive maintenance tasks to one-time projects, outsourcing allows you to access the skills and expertise you need when you need them without the high cost of hiring an in-house team. For example, you can work with a business IT support service provider, such as Cox Business, to help you improve IT productivity.
You can outsource various IT support tasks, including endpoint and environmental monitoring, applications and server status monitoring, troubleshooting, ticket tracking, etc. A reputable partner will provide you with dedicated resources to ensure seamless onboarding, design escalation procedures, and conduct periodic business reviews to assess future operational impact.
11.Move to the Cloud
Cloud computing helps you lower equipment and maintenance costs while increasing scalability and flexibility to adapt to today's fast-changing business environment. You can also reap the benefits of shifting your spending from capital expenses (CapEx) to operating expenses (OpEx) and free up resources that would otherwise be spent on managing onsite infrastructure.
A managed cloud services provider, such as Cox Business, offers various solutions to help you improve operational cost-efficiency and access the latest technologies. These include desktop-as-a-service, infrastructure-as-a-service, disaster recovery-as-a-service, backup-as-a-service, and more. We can also help you orchestrate cloud migration and provide ongoing monitoring services to ensure a seamless transition.
12.Streamline Security and Compliance
Keeping up with industry regulations and security standards requires a lot of time and resources, especially in highly regulated sectors such as healthcare. Hiring a team of experts, purchasing the latest software, and updating onsite infrastructure has become cost-prohibitive for many organizations. But falling behind and risk incurring hefty penalties is no longer an option.
You can address security vulnerabilities and achieve compliance cost-effectively with our Security-as-a-Service (SECaaS) solutions. They can help you prevent data breaches, meet compliance requirements, track IT assets, protect employee privacy, and minimize costly downtime and data loss caused by cyberattacks. You can have access to advanced security technologies offered by our trusted partners without the hassle of coordinating all the moving pieces yourself.
13.Choose a Strong Technology Partner
Working with a strong technology partner, like Cox Business, that can provide multiple IT services and assist in determining the right size for your company with an ability to scale up or down as needed is critical to success when IT budgets are in flux or shrinking. The right technology partner can assist your business with the products and services you need, including managed IT services, scalable cloud and internet services, VoIP telephone, and extensive experience with most types of businesses and industries.
Dealing with a Changing or Limited Budget
Savvy IT leaders can do more with less by partnering with a trusted technology partner to consolidate their solutions, create synergies, and drive cost-efficiencies while gaining access to the latest tools, knowledge, and expertise to support digital transformation and innovation.
If your company is navigating a changing or limited IT budget, don't hesitate to get advice from an expert in IT flexibility. Cox Business can work with your leadership to clarify strategic goals and identify how Cox can help you meet those objectives. Let us help you meet your needs today and flex to scale with you moving forward.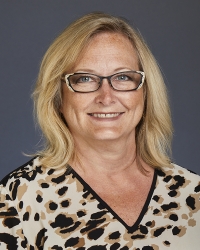 Latest posts by Lisa Majdi
(see all)