So much of startup culture is about hitting on that one great idea—the one you stumble upon that takes your career to the next level. However, you need funding to turn that great idea into reality.
It's easy to picture yourself as the next game-changing CEO, but the practicalities of having something ready to pitch and earn financing are another thing entirely. Finding the money to run a startup involves a lot of preliminary planning, whether you're bootstrapping or pursuing outside funding.
The first place to start is always with your personal network: an angel investor, a loan from friends and family, crowdfunding, or a small business loan. No matter which route you take, you need to be able to prove that your idea's got legs if you want to convince people to take a risk on you. If your small business or startup is in need of cash to get going, look first for these signs that you're ready to solicit funding or financing.
1. You Have More Inquiries Than You Have the Capacity to Fulfill
When you're looking to grow your small business, the first thing to know is if there's a big enough market to justify that growth. If you're thinking about going to potential investors, you need to demonstrate that there's a need your product will fill.
Have you gotten inquiries from people in multiple markets? If you have emails in your inbox from more markets than you have locations, it's a good indicator that more funding will lead to more business.
When it comes to deciding whether or not to invest in a business, a potential funder wants to know that your idea works and that there's a demonstrated market for it. Inquiries from potential customers that you don't yet have the capacity to serve are surefire proof that you'll be able to grow with the right resources.
2. Your Leads Are Trending Up
The success of your business comes down to two things: how many leads you get, and how many of those leads you convert into sales. Beyond the pitch, investors are ultimately interested in the potential profitability of your idea.
When deciding whether or not you need to pursue funding (and, furthermore, whether or not you'll be successful at getting it), the first place to look is your leads. If your leads are trending up, it's time to prime the pump and use cash to turn those leads into new customers.
3. Your Business Has a Track Record of Profitability
Beyond the potential for growth, the other thing that funders care about is your track record. In this case, you want to show that your business has made and continues to make a profit.
Demonstrated success means that your business model is working and probably ready for more. Provided you don't expand too quickly, you're well on your way to making something happen at scale, and that's something that investors are looking for, too.
4. You've Showed Your Product Works With Customers
It's one thing to mock-up a cool-looking prototype and wow investors with some cool technology and a Powerpoint. It's another thing to make and iterate on a product through trial and error with living, breathing, talking customers.
The key here is to make sure you have the right mentality when going into feedback sessions. Make sure that you're hearing criticism as an opportunity, not something to dismiss or ignore.
Even if your first response is to assume that the customer doesn't have all the facts, make sure you're taking the time to dig into the "why" of what a customer says. Usually, there's something there.
5. Your Team Is Great
A small business is all about people wearing many different hats. Not every team can be flexible and responsive 100 percent of the time, but if your business is adept at handling whatever problem comes its way, that might be a key indicator that it's time to pursue funding.
As you expand, you'll need to delegate more and more responsibilities to your team. It will be increasingly important to trust them with the authority to make decisions. If you know you can trust your team when your business is on the line, then it's time to look for financing.
6. You Have a Solid Business Plan
If you have a strong track record of profitability, you've already proven you have a good business model. Your business plan is the "why" behind that "what."
We know that you can make money on a small scale, but what happens when you grow larger? You want to demonstrate that you know what to do when the stakes are raised. That means showing how your business will be structured legally, what your operating costs look like, what kind of equipment you'll need, how you'll spend on staffing and marketing, and more.
What You Can Do Right Now
Growing your business is all about the right timing. You don't want to grow too quickly too soon, or you'll run into problems racing to catch up with increased demands on your time and attention.
At the same time, many businesses with great ideas stagnate because they don't take the opportunity to secure the financing they need to grow. If you're thinking of pursuing funding, look for the six indicators that you're ready to expand.
You're getting requests for your product from markets you don't serve.

Your leads are spiking.

Your business has a track record of profitability.

You've tested your product with actual customers and can show that it works.

The team you've assembled is great.

You have a solid business plan.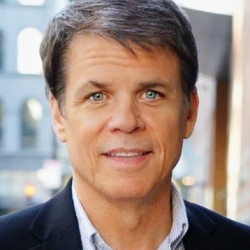 Latest posts by Martin Jones
(see all)