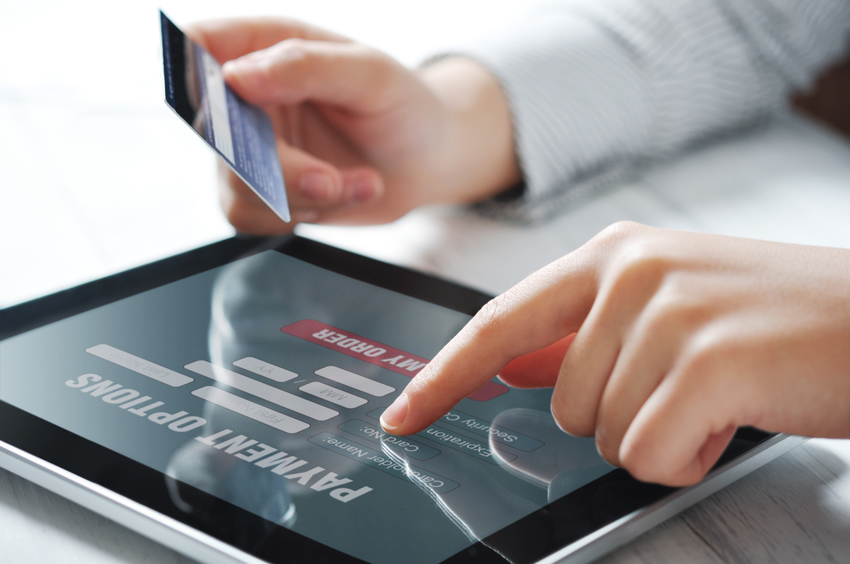 Chances are you've heard of several of the "contactless" payment solutions like Apple Pay, Square, or one of the many others on the market. Maybe you're already using one yourself for your own shopping! But have you thought about offering mobile payment options in your own business?
In "Mobile Payments: Why You Can't Live Without Them," Henry Helgeson writes that it's less the experience of paying and more the experience of shopping itself that stands to benefit most from mobile payment options: "While consumers may be happy enough with their payment options, they certainly aren't 100% happy with the shopping experience as a whole. And mobile payments done right could transform that experience dramatically for the better."
These technologies have the potential to radically increase customer satisfaction and therefore customer loyalty and sales. Here are six ways mobile payment options benefit you and your customers, and why you should consider offering them.
Shorten Check-Out Times
Contactless payment makes for faster transactions. "Most customers and staff find that it's considerably quicker to pay with a mobile device than a credit card," writes Jennifer Goforth Gregory in "5 Major Benefits of Mobile Payments." Faster, more convenient check-outs and shorter lines mean more satisfied customers who are likely to return.
Quicker turnaround at the register has another benefit for you, as well: "The time savings can also directly increase profits by allowing you to accommodate more customers in the same period of time, especially for businesses with a very busy period during the day, such as a lunch rush at a restaurant."
Expand and Customize Loyalty Programs
Mobile payment technology can help you to target coupons and discounts to make them more useful to customers. Two ways to customize customer loyalty programs with mobile payment:
"Location-based services embedded in mobile payment apps could put the offers that consumers actually want in their hands at just the right time," writes Helgeson. By offering coupons when customers visit your business—or better yet, when they're in a particular section of the store—you increase the relevance of your offers to customers, and thus the chances of customers actually cashing in on these deals. Helgeson gives the examples of a grocery store sending a coupon for ice cream when a customer enters the establishment on a hot summer day or, to take it a step further, while they are actually walking down the ice cream aisle.
Helgeson continues, "Loyalty and rewards programs also tend to be very generic and rarely provide coupons and deals for the things that customers are actually interested in." By tracking customers' past purchases and behaviors, you can customize your offers to align with their individual needs and interests. This type of personalized attention can emphasize that you prioritize customers' needs.
Track Inventory
Some mobile payment solutions such as Shopify are actually fully integrated systems including a point of sale program, inventory, and even ecommerce functionality. With these systems, you can easily and accurately track your inventory, as well as generate sales reports.
Cut Down on Credit Card Fees
Mobile payment technology can save you money in the long run. "Some mobile payment companies charge less per transaction than credit card companies, which equates to direct savings," writes Gregory.
Fees for transactions through Square, for example, are 2.75% a piece, while traditional credit card transaction rates may be as high as 5% per swipe, according to NerdWallet. Depending on your number of transactions, that can make a big difference over a short period of time.
Allow Cash-Only Businesses to Accept Credit Payments
Adding mobile payment technology helps cash-only businesses—such as food trucks, farmers' market vendors, crafters, and more—to accept credit transactions. "When a cash-only business can start to accept credit card payments through a mobile payment program, they immediately increase their customer base and increases sales," says Gregory.
And, as we just saw, many mobile payment providers take a smaller cut per transaction than traditional credit card companies do, helping these indie businesses to keep their costs low.
Take Security Seriously
There are (rightfully) some concerns about the security of contactless payment solutions for customers and businesses, writes Natalie Burg in "Mobile Payments And Security Concerns: Stay Ahead Of The Trend Or Wait It Out?" These solutions aren't created equal, by any means, and several companies have had worrisome breaches in the past.
With that said, many mobile payment service providers recognize the risk and are taking steps to increase the security of contactless payment—to the point that it may soon surpass that of credit card transactions. Apple Pay, for instance, uses a method called tokenization to encrypt customer data and keep it inaccessible to vendors, who instead receive the customer's Apple Pay account number. Similarly, other companies are integrating multi-factor authentication or fingerprint ID into their apps
What You Can Do Right Now
Does adding mobile payment options to your offerings sound like a smart move for your business? Get started today with these tips.
Decide whether a mobile payment solution such as Apple Pay or a more comprehensive system such as Shopify will best suit your needs.

Once you've decided on which model is the best match for your business, compare transaction fees, service fees, security precautions, needed equipment, and the like among various options of that model.

Consider taking your top pick or two for a test drive with a free trial.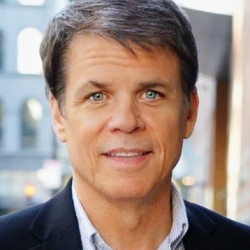 Latest posts by Martin Jones
(see all)