Technology is changing how we do business in ways both big and small. While it's easy to read about innovations at tech startups and imagine they're simply out of your price range, there's actually a lot that small and medium sized businesses can do to start working with new technologies and services that can make a significant impact. The bottom line? Going high-tech doesn't mean high-cost.
1. Moving to the Cloud
Just about everybody by now has had some experience with Google Drive or Dropbox and witnessed how much easier it is to collaborate. It's never been more affordable to move more and more data and services to the cloud.
 Making a move to the cloud as a service is affordable, even on an SMB budget. You get 24/7 access to your data from wherever your business takes you, plus the security of knowing that your data is backed up whenever disaster strikes. Furthermore, going with a pro means you get top-notch security, so you never have to worry about a data breach—which means a lot in a world where hackers are increasingly targeting small businesses.
2. Take Advantage of Distributed Workers
Surveys increasingly show that millennial workers value flexibility above all else. If you want to hire the best and the brightest, consider taking advantage of new tools that have made remote work easier than ever before. Tools like Sococo, SamePage, and even the ubiquity of the G Suite have made it simple to maintain a team that works great when you're in the office, at home, or on the go.
Industry and experience level aren't the only things keeping great people from applying to work at your company. Obviously geography has a lot to do with who can and can't work for you. There are probably also some quite qualified people who do live nearby who, for one reason or another, can't commit to coming into the office full-time. Maybe they're taking care of a relative; maybe they're a new parent who wants to spend more time with their young child. Whatever the reason may be, these workers often have vast experience that you can get for a bargain in exchange for flexibility.
In 2015, the number of workers who said they telecommuted climbed to 37%, a figure quadruple the number it was in 1995, according to Gallup. Furthermore, the average worker now telecommutes at least two days per month. Isn't it time to take advantage?
3. Turbocharge Your Network
Blazing-fast internet has never been more affordable, or more necessary. With the demands placed on your network by video conferencing, business cloud solutions, and other new technologies, it's a good time to take a second look at what kind of speed you can get for your dollars.
If you're an SMB that regularly hosts customers onsite, it's especially important that you offer free Wi-Fi that can do everything. I know I personally keep a mental list of which coffee shops in my neighborhood have a great internet connection, and which ones I'd rather not visit. For the business, offering free Wi-Fi gives you chance to capture customer info, build a mailing list, and keep customers coming back.
4. Call in the Big Guns With Managed IT Services
SMBs are increasingly finding themselves in the crosshairs for hackers. More than ever before, cybercriminals are targeting businesses with fewer than 250 employees, because they know most of them don't have the resources necessary to defend themselves. What's more, SMBs are often vendors for larger companies that can offer bigger rewards, so an attacker can try to "climb the ladder" by infiltrating a smaller company and use their credentials to work their way up. Combatting these hackers is tough. Many are full-time cyber-criminals and there are often entire infrastructures backing them up, complete with HR, a C-suite, and more.
The good news is, you can get some equally high-powered help in the form of Managed IT Services. There can be a lot of confusion over what exactly an MSP does, but think of it as something similar to a subscription—you get whatever service the MSP is providing, and they take care of figuring out what the best way is to implement it.
IT is a particularly great use of Managed Services, precisely because it's so reliant on staying up-to-date with the latest exploits and points of attack. With an MSP, or ISP that provides managed services, you get to bring in the big guns and benefit from the resources and experience of a company focused solely on IT.
What You Can Do Right Now
Taking advantage of new services, and improving those you already have, can reap big benefits for business owners who adapt quickly. The cloud can lead to new ways of working, and new ways of leveraging untapped talent pools for your SMB. Meanwhile, Managed Services ensures you've protected yourself against worst-case scenarios. In short, it's never been easier to get more bang for your buck when it comes to high-tech solutions for small businesses.
Move more resources to the cloud to take advantage of new capabilities.

Look at distributed work as a way of offering more flexibility and attracting new talent.

Use Managed IT Services and leave network security to the pros.

Contact Cox Business to learn more about the solutions we can provide for your business. Learn more.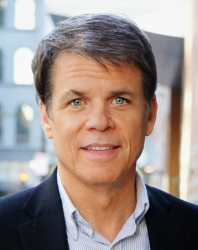 Latest posts by Martin Jones
(see all)