You may be tempted to think of email as old-fashioned or even outdated, compared to newer tools like social media. As it turns out, however, email isn't going anywhere. According to the Small and Midsize Business Email Marketing Survey 2013, over half of companies surveyed actually planned to make even more use of email marketing this year, and 91 percent felt that email marketing helped their business. Email remains vital because it is at once personal and formal, suitable for conversations of any length and easy to use and archive.
Despite email's importance, you may not know how to make the most of your messages. Here are five of the most important strategies to keep in mind when using email, whether you're writing business-to-business or business-to-consumer.
1. Subject lines
The first step to successful communication of any kind is getting recipients to actually read your message. Many people look primarily at the subject line when deciding whether they'll even open an email. This means that you need to craft your subject line as carefully as you craft your message, and keep in mind that certain words and phrases tend to be much more effective than others.
It's important to emphasize that your message is unique and relevant to the recipient. For example, when alerting your list to an upcoming event, don't simply say that it's a conference or seminar. Instead, Adestra recommends emphasizing special features like specific speakers or exhibits. This can help catch a reader's interest and make them want to learn more. Length can also be an important factor, with B2B messages typically getting a better response when they have longer subject lines. For B2C, 20 words seems to be best. Adestra found that the rate at which emails were opened increased by 115 percent with a subject line 20 words long.
2. Personalization
Just as your subject line should be relevant to the reader, it's important to personalize your messages – especially when responding to inquiries or comments from clients. Avoid form letters and canned responses, as these impersonal messages are likely to alienate recipients. Worse, a pre-packaged answer may not actually address your client's issue at all. Answering each inquiry personally shows that you've actually read and thought about the original message, helping you to develop a relationship with your client and sparing you both some frustration.
When writing, consider your audience. Are you writing to consumers? To another business? Do you already have a relationship with this recipient or are you communicating for the first time? How familiar are they with your industry's jargon? Always be as clear as possible, which may mean avoiding technical terms that your recipient isn't likely to understand. As YFS Magazine pointed out, this means leaving jargon out of subject lines as well. You may need to include more information in the email to make certain the reader understands you, but save these details for later in the message, after you've made your point.
3. Call to action
When marketing your business through email, you probably want your customers to do something once they've finished reading – whether that be to contact you, buy a product or simply share the information with their friends. Structure your email in a way that suggests a course of action.
Start by presenting a problem, concern or area of interest that's relevant to the recipient, whether it is a consumer or another business. Then demonstrate how your business can provide a solution to that problem – perhaps through a business opportunity, event or product. End with clear instructions about how the reader can become involved or find more information. Always emphasize the fact that your message is relevant to the recipient and that there are accessible ways for them to follow up.
It's important that you get to your point quickly so that the reader won't lose interest. If you've communicated with this recipient before, personalize the length and depth of your message. Some clients respond best to short, snappy emails, while others may prefer you include as much information as possible up front. Even with longer emails, keep the beginning brief and to the point so that readers can understand the core of your message right away.
4. Customer service
Email is often filed under marketing, with the Small and Midsize Business Email Marketing Survey reporting that businesses devoted an average of 15 percent of their marketing budget to email campaigns. However, it's also a powerful venue for customer service. Unlike public venues such as social media, email provides a more private option for receiving feedback from customers and addressing their concerns. Of small and mid-size businesses surveyed, 84 percent used email to engage with their customers in this way.
As in all aspects of customer service, the way you address your recipients is critical. It's easy to misinterpret tone when you're writing someone rather than speaking to them, particularly when you or your recipient is feeling frustrated. Even when dealing with negative feedback, always remain polite, friendly, and positive. An open attitude encourages everybody involved to respond quickly and with minimal stress. When more emotion-sensitive communication is required, don't be afraid to pick up the phone or meet in person. Email is great for many things, but it doesn't need to be the be-all, end-all of business.
5. Multimedia
YFS Magazine recommends transcending text by adding video and other applications to your emails. This multimedia appeal can serve the practical purpose of helping you communicate visual information that might otherwise be difficult to describe and can also pique recipients' interest in your message. Adestra found that video particularly appealed to the B2C sector, as including "video" in the subject line resulted in a significantly higher click-through rate.
You can also combine email with social media to help spark a viral marketing campaign. According to Salesforce, GetResponse found that simply including a social sharing button – such as a Reddit or Facebook widget – boosted click-throughs by 158 percent. Social media sharing can help your emails reach a wider audience and potentially receive a greater response.
Is your business making use of these simple strategies, or is there more you could be doing with email?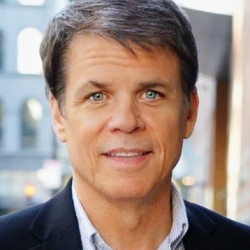 Latest posts by Martin Jones
(see all)