Historically social responsibility has been a concept relegated mostly to large corporations with the budget to dedicate time and resources to a particular cause. In recent years, though, more and more small benefits and startups are recognizing the benefit of integrating social responsibility into their business model from the beginning.
Beyond the satisfaction of having done something good for the world, consider these four benefits of centering your startup or small business around a social cause or mission.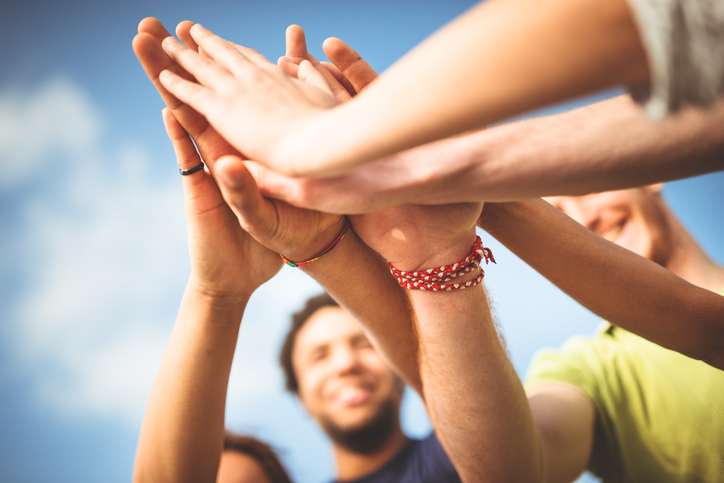 Employee Satisfaction and Retention
Attracting top talent to work for your business is essential for your business to run smoothly and efficiently. Today's job hunters are looking for more than just salaries and the standard healthcare and 401K benefits—they want to work at a company that provides meaning to the work they do. Social responsibility is now one of the top attractive perks for bringing in quality talent. In fact, according to the Net Impact's What Workers Want report, 45% of employees would take a 15% pay cut for a job that makes a social or environmental impact.
Not only does having a social mission attract top talent, it keeps them around as well. A survey by Deloitte found that 73% of employees that work at a purpose-driven company feel engaged. The more people are engaged in their work, the more productive they will be—and the more satisfied your team is, the more likely they will be to stay with your company instead of moving on to a competitor.
Consumer Interest in Your Company
Consumers like companies who make the world a better place. If a business has a social cause or solution that the consumer believes in, the consumer will be more likely to choose that business over a competitor, even if the products and services are similar. In fact, they'll not only choose your small business, but they'll also pay more for your services because of your commitment to a cause.
A 2014 Nielsen study revealed that "55% of global online consumers across 60 countries say they are willing to pay more for products and services provided by companies that are committed to positive social and environmental impact." In a nutshell, if you give consumers a reason to believe in your company and buy from you, they will.
Consumers are also more likely to buy from a company that they have an emotional tie to. If your cause aligns with the interests of others, they'll feel a personal connection to your business and will want to do what they can to support it. And the more people care about your cause or mission, the more likely they'll be to talk about it, leading to valuable brand advocacy in which your customers do your marketing for you.
Inspiration and Innovation for the Future
When you share a cause that you care about with consumers, they'll be more likely to share their passions and interests with you as well. By monitoring the feedback and information they provide you, you'll find that you can receive valuable insight that can inspire upcoming releases for your company that will cater to exactly what your consumers are looking for.
Small business and startup owners can often get so wrapped up into the day-to-day operations of the company and lose sight of why they started a company in the first place. Having a social mission can help keep you grounded and remind you of what actually matters in this world. By stepping outside your everyday operations and putting time towards a cause or mission, you may see new opportunities you would never have thought of inside the office walls that could benefit not only the cause you support, but your business as well.
Sustainable Growth
If your startup or small business plans to grow in the future through outside funding, focusing on a social cause is a great way to gain the interest of investors. Having a social cause or mission provides tangible and intangible value for stakeholders, making them more likely to invest in your company. In fact, social responsibility is so attractive to investors these days that many are actively pulling away from companies that don't share a social cause or mission. The sooner your business finds a cause it is passionate about, to rally around, the sooner you'll be able to gain access to the business funding you need.
While there are numerous benefits to centering your business around a social cause or mission, it's critical that you pursue this effort in an authentic way. For maximum benefit, your company's social mission should be at the core of your culture and reflected throughout your business operations. Consumers can see right through businesses that implement social responsibility for appearances only, so don't back a cause only because you think it will benefit your business. Support the cause because you genuinely care.
Not only is having a social cause or mission a moral responsibility, it's also a good business strategy that will give your business a competitive advantage.
How might your startup or small business succeed by doing good in the world?

Latest posts by Chelsea Segal
(see all)