I find that marketing my business as a superior employer can produce a bounty of positive results. Garnering a reputation of having a friendly and engaging work environment helps me attract top talent and grow a workforce of like-minded professionals with varying skills.
It's foolish to think that a large paycheck and a mediocre health care plan are enough to sway talented professionals into accepting employment at your company. In fact, many job seekers credit their leaders with developing favorable work conditions, as the way an office conducts itself is often in the hands of upper management.
Here are three steps that I followed to developing a superior corporate culture in my office.
1.) Make it consistent – I knew that my decisions often resulted in how we'd go about our daily tasks. Therefore, it only made sense to be consistent in how I came to my conclusions. If I were scattered and chose how to execute projects without rhyme or reason, I would set my employees up for failure.
2.) Understand technology – The professional world is moving toward technology faster than ever before. I wanted to create an innovative work environment in my office, so I set out to learn all I could about mobile technology, search engine optimization and web design. The information I obtained I was later able to use in brainstorming sessions with my top employees.
3.) Don't give too much negative feedback – While employees don't always do everything right the first time, it's important to be cautious with the amount of negative feedback you give. I try and balance my positive criticism with negative advice at a seven-to-one ratio. For approximately every seven reinforcements, I gave one negative comment.
A great leader thinks about his or her employees, and through that professional outlet, he or she often finds success.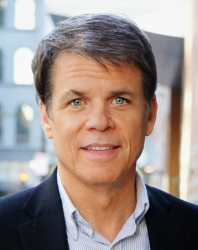 Latest posts by Martin Jones
(see all)