Google unveiled its latest Panda algorithm update last week. The update will be the twentieth Panda refresh, and it will impact 2.4 percent of English search queries over the next few days. For business owners who drive lead generation marketing with high-quality content, it's important that you evaluate your keyword and SEO strategies to appeal to new optimization demands.
Blogging is an easy way to increase your site's web presence. When you publish regular copy to your blog and educate readers about your industry, positive impressions are formed of your brand, and response rates multiply. Blogs also offer you the chance to get your readers involved, as most resources encourage visitors to comment and start discussions.
As you can imagine, it can be difficult to conceptualize content for a daily blog, especially if you operate in a niche industry. Develop an editorial calendar to guide your writing along the way, but those initial topics can be difficult to identify at first. Here are three tips for coming up with quality content marketing topics.
1.) Keep it simple – You're a business owner, not a writer, so don't overthink content creation. It's easy to fall under the impression that answering several questions in one blog post is the only way to grab reader attention, but the simpler the better. Make sure you divide topics up into accessible snippets of information – don't think you need to craft a sweeping dissertation. The best thing about a corporate blog is that the resource is updated regularly, and there is more than enough time to allocate toward additional articles.
2.) Check Google News – News is published daily and it can affect your business. Make sure you embrace this occurrence by checking Google News regularly for content you can base a new article on for your own blog. For example, if you manage a recruitment agency, job creation reports from the Bureau of Labor Statistics (BLS) can help you promote your services in a newsworthy way.
3.) Interview your network – Thanks to social media, it's much easier to keep in contact with your professional network. If you're struggling to come up with a new topic for your content marketing efforts, reach out to a client, partner or professional friend and ask him or her to craft a guest post. In most cases, an interview with this professional can also be good blog copy, and interviews can attract a wider audience.
Embrace the creativity in content marketing and make sure you're looking at all angles when crafting new articles for your website.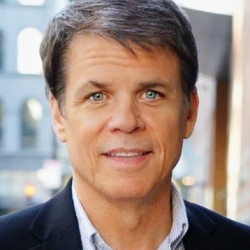 Latest posts by Martin Jones
(see all)