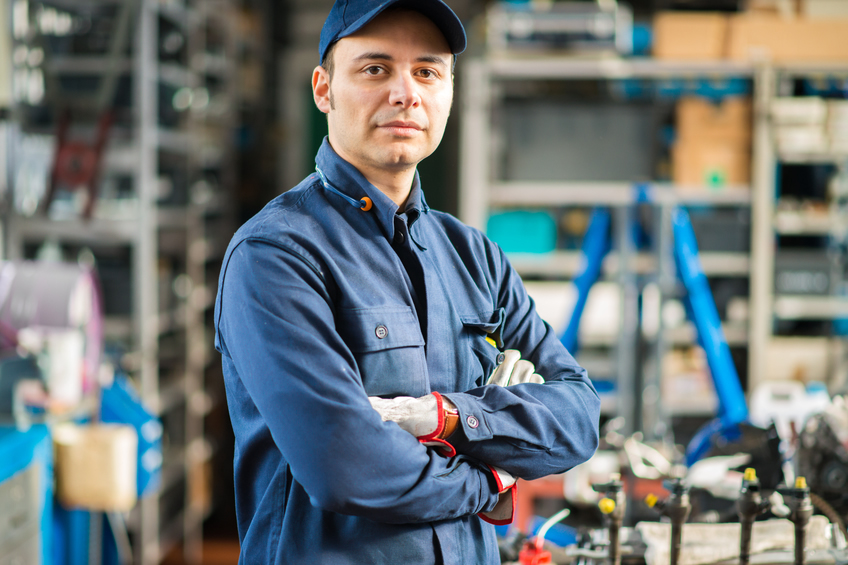 Have you ever driven through the nicest neighborhood in your town and wondered at the secrets to success of the folks that live there? Some may say there are no real secrets, just hard work and luck. Even so, there certainly are some things all business owners and entrepreneurs, big and small, can do to move forward.
We've caught up with many of the most successful entrepreneurs around to learn their secrets to success. Look for ways to put this advice into action, and you may find yourself moving on up!
1. Find a Mentor
Surrounding yourself with supportive people that you can learn from is invaluable, according to Nancy Brook. Brook is a Nurse Practitioner, educator and career mentor who founded Glass Slipper Consulting agency.
"Work with a mentor. Surround yourself with others who can support you on your journey to entrepreneurship."
2. Hire the Right People
Brian Sharples co-founded HomeAway in 2005 and has since raised earned $400 million dollars, leading the world in the marketplace of online vacation rentals. However, success would not have been possible if Sharples didn't take the time to hire the right people. Having good employees at the start is essential to finding success.
"It's critical to spend the time early on to hire the right people. If you are disciplined in finding the best and brightest people who are also team players, then management is easy."
3. Track Your Finances From the Beginning
Rounding out a 30-year career as the owner of Texas-based Providence Homes, builder and entrepreneur Michael Wood has plenty of hard-won lessons to share. His biggest piece of your advice? Keep tabs on your finances from the beginning—even if that means hiring a professional.
"Hire an accountant from the very beginning! Seriously, that's my biggest piece of financial advice. I can't tell you how many times I've seen businesses fail because their owners couldn't stay on top of their cash reserves."
4. Ask for Help
Dennis "Chip" Wilson is a Canadian businessman and philanthropist who has founded several retail apparel companies, most notably the popular apparel company Lululemon. Wilson learned that to be successful, you don't have to be a know-it-all. People want to help—if you're willing to ask.
"It took me a long time to understand it, but [the advice was] to ask for help and that I don't know it all. People love to help. I don't have to be insecure and know it all."
5. Keep Your Competitive Edge
When Ron Shaich founded the casual eatery Panera in 1981 back in Kirkwood, MO, he knew that he had to remain competitive to succeed. He believed that if you can't convince customers to come to your establishment and not your competitors, you should get out of the game. Figure out what gets people excited, and then you've got something.
"Losing competitive advantage is the greatest risk in business."
6. But Focus on Yourself
When Hayley Barna met Katia Beauchamp at Harvard Business School, it was the start of a partnership that would set the beauty industry on its head. Their joint venture, Birchbox, launched in 2010 and grew into a Fortune 500 company. While Birchbox was the first of its kind, others have come along since. According to Barna, spending all your energy focusing on the competition is a waste of time. Instead, focus on your company and what makes you unique.
"While comparisons are tempting—especially for competitive, ambitious people—it's always important to focus on your own special talents. That's how you can make a real impact. And it's the coordination of everyone's unique skills that can make magic happen."
7. There's No Room for Ego
Wally Amos, founder of the addictive bite-sized Famous Amos cookies, didn't find success until later in life. He worked in a mailroom until he was 40 and he finally opened his own bakery. Within a few years he was bringing in over $12 million annually, but he realized that success doesn't come without some humility. Otherwise, you're bound for failure.
"Realize that the only thing you can do by yourself is fail. If you're going to succeed, you'll need help and should be prepared to share the credit. Keep your ego in your pocket."
8. Keep An Eye On Your Spending
Darrow Kirkpatrick makes his living offering financial advice to baby boomers headed for retirement, so he knows a thing or two about financial independence. Though he's been fortunate in his business dealings, Kirkpatrick asserts that the secret to millionaire status has more to do with spending than earnings.
For years, he and his family owned only one modest home in Tennessee, and they've always paid cash for their vehicles. Practicing what he preaches, Kirkpatrick's best advice to aspiring retirees comes down to conservative spending:
"If your income is greater than the $75,000 or so that researchers say is necessary to optimize happiness, then you probably don't need to spend all of it. Call that discipline, call it a safety cushion, call it conservation. But it's good for you and good for others."
9. Do What You Love
When you've written a best-selling book-turned-blockbuster starring Will Smith, it's easy to dole out advice about doing what you love. But it wasn't always easy for entrepreneur and philanthropist Chris Gardner, who spent time homeless on the streets of San Francisco with his 2-year-old son. Gardner eventually found success as a stockbroker at Dean Witter Reynolds and went on to start his own firm. Once he found what was going to make him happen, he did whatever he had to to make it work.
"Find something you love to do so much you can't wait for the sun to rise to do it all over again."
10. It's Up to You
Author and self-made millionaire Steve Siebold hasn't just experienced How Rich People Think, he actually wrote the book on this subject! Having studied the philosophies and practices of affluent people, he's convinced that success requires taking responsibility into your own hands.
"You're not going to be discovered, saved, or made rich by an outside force," Siebold says. "If you want a lot of money, build your own ship. No one is coming to the rescue."

Latest posts by Chelsea Segal
(see all)