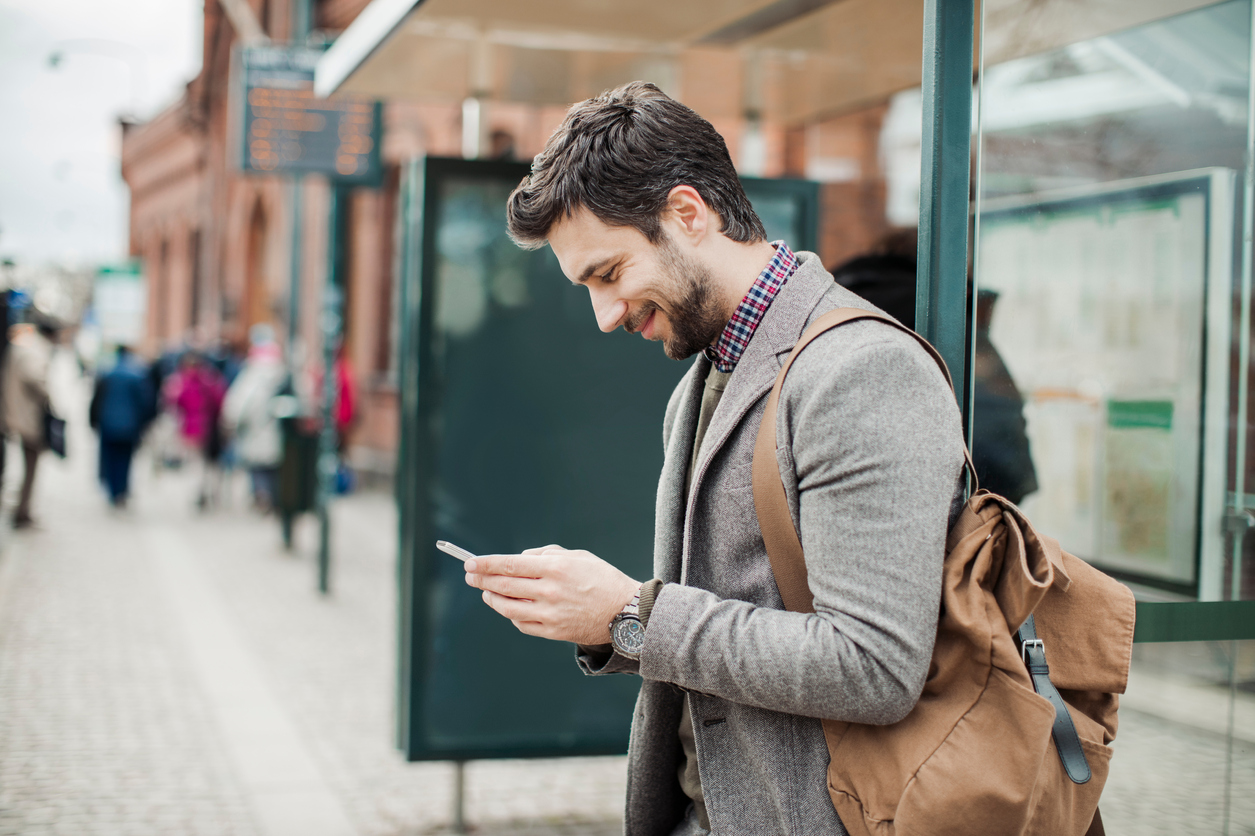 If there's one thing I've learned in the past few years, it's that mobility has nothing to do with phones and tablets. Mobility is a living, breathing phenomenon — a culture all its own that is transforming how our entire world thinks about work, play, and personal connection. It's clear that businesses need to understand this fact if they want to be successful in the digital marketplace.
Why does this cultural distinction matter? I remember when mobile-responsive websites were the next big thing. Now, even "mobile first" seems passé. The fact is, mobile is growing so quickly that there is currently no "end-game" in sight. Mobile is a movement, and it's not going anywhere but up. In fact, mobile usage increased 600% from 2010-2015. Nearly 90% of millennials say their phone never leaves their side, day or night (and I'd argue generation x isn't too far behind). Nearly 70% of business emails today are opened on phones. Six billion of the seven billion people on the planet have mobile phones! The world is hungry for mobility — freedom — instant access. And the most successful companies will use mobile technology to give it to them.
So what are the qualities of companies that embrace a mobile culture?
They're Forward-Thinking
A recent survey noted companies generally spend 70% – 80% of their IT budget on keeping their systems running. That's not the case for companies that really "get it" when it comes to mobility. The most successful businesses today make innovation and transformation a priority. They reward employees for finding new applications for mobile technology — ones that can improve customer satisfaction, workplace efficiency, and the bottom line. They don't wait for their competitors to create it first! They're proactive. They ask questions, including, "How could we do this smarter or better?" They look to provide "more than what people expect." And to do that, they work to stay one step ahead of their customers and competitors at all times.
They're Entrepreneurial
The mobility culture — and those who live it — are driven by the question, "What else?" What else can I do? What else can I sell? What else can I see? What else can I experience? This allows them to push the envelope of what is possible. Forget mobile first. The millennials — and generation z — are embracing a culture of "mobile only." This will only increase as the Internet of Things (IoT) and the greater world of machine-to-machine communication continues to thrive. I recently read 20% of consumer apps are used just once. Mobility isn't about creating apps; it's about creating the next big transformation. Think Uber, Snapchat — companies that change how we travel, communicate — and make profits.
They Believe in the Big Picture
Mobile needs to be a large, strategic part of any company's digital strategy today, period. If it isn't part of yours, I guarantee you will lose customers to those who make it a priority. Having said that, the strategy needs to be on more than phone apps. It needs to be on mobility as a whole, from virtual and augmented reality to artificial intelligence and IoT. Customers want a seamless way of incorporating shopping, eating, communicating, and playing into their lives. The only way to offer that is to create a seamless mobile strategy and culture that runs throughout your entire company.
They Put Employees First
One of the most remarkable things about mobility is that it's changing work as we know it — from the definition of "workday" to the workplace itself. Gone is the traditional 9-5. Thanks to mobile devices, employees have 24/7 access to files and people, and they have the flexibility to do their work from where they want to do it — their home, the coffee shop, or their favorite weekend getaway. The most successful companies are ones that recognize the best employees will demand this kind of flexibility moving forward and understand the immense productivity bump that a culture of mobility brings.
What does this mean for companies who have not yet transitioned fully to "mobile culture"? It means it's time to stop listing "mobile" as a singular line item on your agenda or budget sheets. Instead, use it as an overarching theme that guides your business decisions, workplace design, and especially your digital strategy.

Latest posts by Daniel Newman
(see all)