Gmail has recently introduced a new look to its email which segments a user's inbox into categorized tabs, raising questions for marketers's email campaigns.
Marketing your business online comes in many different forms. While some like to employ the community building element of social media, others like to utilize content marketing solutions to improve SEO. One of the oldest online marketing strategies is via email. Having been in existence before the aforementioned strategies were even conceived, email has long been one of the pillars of communication via the internet, and while the same general concepts have remained the same, the face of email marketing is changing again.
New ways for old habits 
Mail sorting is becoming more specialized. What used to be junk mail and your inbox, is now seeing more specificity. Though many users now segment their inbox into work related emails and personal emails this kind of categorization is now being broken down even further. For those who are using Gmail, these categories are becoming smarter and automatic.
The mail service has introduced five tabbed categories for user emails, according to Business 2 Community. The "Primary" tab includes messages from friends and family, the "Social" tab deals with emails from social media. "Updates" has to do with logistical emails like confirmations and bills and "Forums" covers the messages from online message boards.
However, the most pertinent tab for email marketers is the "Promotions" tab as it would take most promotional materials and group them all together in a single location. This is different from previous inbox formats as typically promotions would be grouped together with all of these other kinds of emails. This old method of email marketing would have promotional emails sit among others types, so when a particular promotion caught someone's eye it would stand out.
What does it mean for marketing 
The effect of this old style meant that when someone opened the email it was because that particular promotion looked enticing. When perusing their inbox, if someone noticed a promotional subject line that stood out, they would be likely to open said email. In this instance it was the nature of the promotion that prompted a person to entertain the email.
Many email marketing professionals are now concerned that this may change with the new "Promotions" tab. Instead of a single promotion sticking out amongst other emails, users will now see all of these promotions at the same time. Many marketers are now worried that people will not entertain the idea of these deals as they will not be likely to click on the promotions tab because the information there will not be at the forefront of their emailing mind. Also, many are concerned that people are going to be less likely to consider their material as it would be listed among so many other similar promotions.
However, these concerns do not mean that the email marketing game has changed for the worse, all it means is that strategies are going to be different. What has been lost in an individual promotion standing out has been gained in the likelihood that the email will eventually turn into a sale. Time Magazine explains that a person could be more likely to open one of these emails when it is organized into another tab because it may have been skipped over when listed among other emails a user might deem more important. Time also says that the people who do go to the promotions tab will be more likely to follow through on an offer as they have deliberately gone to the tab to look for such a deal.
The new Gmail tabs do not mean the end of email marketing, only that times have changed. How do you plan to adjust to the new look Gmail?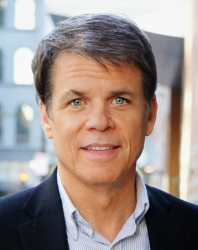 Latest posts by Martin Jones
(see all)