What SD-WAN and The Benefit to Your Business
In this post, we'll show you the advantages of SD-WAN over other mainstream networking solutions. But first, it's time for an introduction.
MPLS or Multiprotocol Label Switching has been the staple WAN technology for enterprises, particularly those with multiple remote sites.
It is reliable, somewhat fast, and widely accessible. However, it can also get very expensive as your business expands.
That's why a good number of companies are now adopting Software-Defined Wide Area Network or SD-WAN, as their primary connectivity solution.
A History of SD-WAN
Jim Kyriannis, former New York University Program Director of Technology Architecture and inventor of SD-WAN, presented the original concept for the technology at an ONUG Conference held at UBS headquarters.
At the time, he called the use case  "Branch Office Has Multiple Paths to Headquarters." It highlighted three core points in his original presentation:
Monitor applications directed across WAN
SLA-bound applications on more costly/lower bandwidth leased line/MPLS service
Direct less mission-critical apps over the internet VPN
Jim's use case received the most votes from the ONUG board, which was then labeled "SD-WAN" the following conference hosted by JPMorgan Chase.
This took place in 2014 when Jim's use case received the majority of the community's votes yet again, which spearheaded the creation of the ONUG SD-WAN Working Group.
The group published the ONUG Software-Defined WAN Use Case white paper in October 2014. It defined the SD-WAN architecture requirements segmented under categories, namely network scalability, efficiency, reliability, integrability, security, and manageability.
The Required Characteristics of SD-WAN
Aside from the costs involved with managing and maintaining enterprise WAN networks, SD-WAN also aims to solve a number of inefficiencies.
You can refer to the ONUG Software-Defined WAN Use Case paper here to learn more about the problems that the technology addresses. For now, let's take a closer look at how it really works and what are its advantages for you.
Gartner summarized the core characteristics of SD-WAN into four:
Support for Multiple Connection Types
One of the main characteristics of SD-WAN is that it can support various connection types, such as:
Long-Term Evolution or LTE
High-speed fiber optics internet
Digital Subscriber Line or DSL broadband
Ethernet
Frame Relay WAN
Dynamic Path Selection
SD-WAN connections provide more efficient WAN bandwidth utilization through dynamic path selection.
This is perhaps the most important characteristic that makes it valuable, especially for businesses that adopt multi-cloud networking.
With dynamic path selection, traffic can be routed across public and private WAN paths as per the application requirements. This is useful for load balancing and downtime reduction.
Easy-to-Use and Manageable Interface
Despite the fact that SD-WAN must be built over multiple networking technologies and infrastructure, it actually doesn't require an expert technician for deployment. This is mainly because SD-WAN solutions can be controlled through a software platform rather than hardware.
Market-ready solutions normally have user-friendly interfaces that make the network easy to configure, manage, and monitor. Vendors also usually offer various deployment options that even non-technical staff can perform.
Compatibility with VPNs and Various Services
Lastly, SD-WAN must be interoperable with Virtual Private Networks or VPNs as well as various third-party services attached to your business network. This could be web gateways, your web application firewall, cloud services, and WAN optimization controllers.
In addition to streamlining the management of your network, SD-WAN compatibility also enables the collection of data from these services.
Different Types of SD-WAN Architectures
Although the SD-WAN packages you can avail from service providers vary, they often fall under three architecture types:
On-Prem SD-WAN
SD-WAN deployed exclusively on-premises is less expensive than other architectures since it can only establish connections between remote sites and not cloud services. A use case for this SD-WAN architecture is with companies that host most — if not all — of their business applications locally.
Cloud-Enabled SD-WAN
As the name suggests, a cloud-enabled SD-WAN solution can take advantage of cloud gateways to communicate with your cloud applications. This could be anything — from your cloud-based CRM software to office applications.
Cloud-Enabled plus Backbone
In addition to the benefits of cloud-enabled SD-WAN, a "cloud-enabled plus backbone" SD-WAN solution capitalizes the service provider's nearest Point of Presence or POP. This could be the SD-WAN company's high-speed, fiber-optic line, which could give your network performance a significant boost.
The Benefits for Your Business
Now that you understand the four cornerstones of SD-WAN, let's discuss the actual benefits that the solution would bring your business.
1. Streamlined Network Management
SD-WAN essentially decouples the traffic management, monitoring, and management plane from the hardware. You also don't need to deploy certain software or hardware components in each of your remote sites — everything you need will then consolidated into a policy-driven, centralized management interface.
2. Tailored to Your IT Infrastructure
SD-WAN, especially cloud-enabled solutions, can be tailored to your organization's specific IT infrastructure needs. Bandwidth can also be increased or decreased on-demand — making sure mission-critical applications always have access to network resources despite fluctuating loads.
3. Increased Performance
Another key selling point of SD-WAN services is increased network performance and agility. Since SD-WAN can automatically funnel your traffic through the fastest and most reliable connection, common network issues such as jitter and latency are considerably reduced.
4. End-to-End Encryption
Companies that forward WAN traffic through an MPLS tend to focus their security policies on a centralized, corporate data center.
It sounds good on paper, but a centralized approach to data security continues to get less practical now that companies are moving their applications to the cloud.
With SD-WAN, however, all your endpoints are covered with edge-to-edge encryption. User accounts can also be created, edited, and removed from a single management plane — making it easy to control the access privileges of guests, employees, partners, and more.
5. Network Reliability
A capable SD-WAN solution is able to detect isolated outages and trigger a failover that switches sessions to another connection at a moment's notice. This makes sure your core business is never disrupted in the event of brownouts or even blackouts in your local area.
Conclusion
Regardless of your company's size, an SD-WAN solution is definitely a worthy investment.
Not only is it more cost-effective and flexible, but it is also a step up from traditional WAN and MPLS networking solutions in terms of performance, security, scalability, and ease of management.
If you'd like to know more about this technology and you're in a Cox Business serviceable area, don't hesitate to call us today at 1-866-456-9944 and let us show you the next step.
Cox Business Locations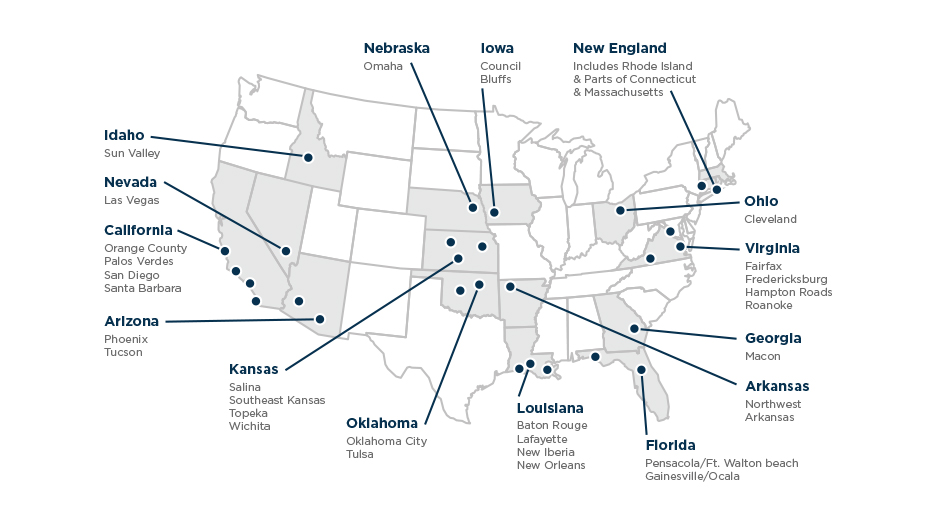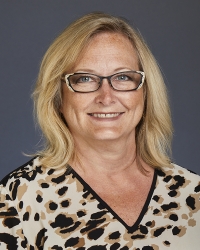 Latest posts by Lisa Majdi
(see all)