Different industries require different features in their data solutions. A school district will have different requirements than a financial business, and a local government will have different requirements than a financial firm. Cox Business Metro Ethernet can meet the needs of those businesses, organizations and more. Here's a deeper look at what Cox Business Metro Ethernet can do for you:
1) Health care
Metro Ethernet can help health care organizations improve the quality of patient care and reduce costs at the same time. Modern health care requires high-speed, reliable and secure networks that allow access to health records 24 hours a day, 7 days a week.
Health care systems must meet 100 percent compliance with a wide variety of regulations and technologies, including HIPAA, BCDR, CPOE, and PACS. For example, HIPAA, the Health Insurance Portability and Accountability Act, has strict requirements for patient privacy. This, in turn, means that health care information systems have to meet strict security standards to maintain that privacy. Cox Metro Ethernet offers a standards-based Ethernet solution backed by security safeguards and monitoring.
Metro Ethernet is easily scalable and can serve a single clinic or a whole hospital system with a main hospital, clinics and doctors' offices and affiliate hospitals with a robust solution that includes data backup and redundant systems for effective business continuity and disaster recovery.
2) Education
Education in the U.S. is increasingly reliant on network connectivity, for distance learning, collaboration outside of school hours and support for students and teachers bringing their own devices to school. At the same time, the amount of data being generated in the educational system is exploding, from data kept at the school or district level to statewide databases.
Cox Business Metro Ethernet offers a scalable solution with the simplicity of Ethernet and the reliability of optical fiber. High-speed internet for schools allows for the centralization of resources and decentralization of data or keeping administrative, research and student databases in a few large central repositories. That means the ever-increasing amount of data being generated can be maintained and accessed more cost-effectively.
Cox Blue Metro Ethernet can extend high-speed access to many facilities within a district, connecting central administration to individual schools, warehouses and depots and data storage, and processing facilities. With local support and engineering, you know you'll get a solution that fits your needs.
3) Government
The need for high-quality internet for local governments is booming, with increased demand for services powered by secure, reliable networking.
One area driving the demand is the need for secure communication and collaboration between agencies. Good communication between departments means better planning and implementation of projects. Cox Business Metro Ethernet is a great solution for connecting multiple agencies and locations.
It can also improve the quality of services delivered to constituents with a reliable, secure connection. E-government, the use of information systems to provide services to constituents, is changing the way citizens and businesses interact with the government. A good connectivity solution will improve their experience, and also provide opportunities for economic growth within the community.
Emergency services also increasingly rely on information technology to coordinate efforts and inform first responders. Reliability and redundant systems are an obvious necessity in this area, and features delivered by Cox Business Metro Ethernet. Compatible broadband systems can provide real-time multimedia information to emergency responders.
4) Financial
From big banks to brokerage services, from small community banks to credit unions, financial institutions in all forms face a variety of competitive and regulatory pressures. Customers now expect secure, reliable connectivity and the ability to remotely perform a wide variety of transactions. Financial institutions should consider solutions such as Cox Business Metro Ethernet to meet the need for flexible, secure and reliable connectivity.
Metro Ethernet provides a cost-effective way to meet customers' increasing expectations of always-on services, including the growing prevalence of live customer support via a website. At the same time, the solution allows financial institutions to keep up with a range of regulatory issues that can require institutions to allow equal access to market data or store information in a particular way.
Reliability is a key feature too. Customers aren't going to be happy if they can't access a financial service because of unplanned network or data center outage. Cox Business Metro Ethernet offers redundant systems so your business won't be hamstrung by technical problems.
Of course, Cox Business Metro Ethernet offers a range of features beyond the ones discussed here that benefit these and other industries. It can be used to monitor security cameras, for example, and network consolidation can reduce costs by putting voice, data, and video on one platform. No matter your industry, it's worth investigating how Metro Ethernet can benefit you.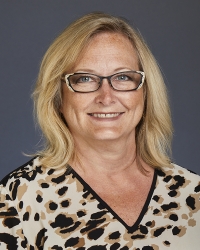 Latest posts by Lisa Majdi
(see all)