Instagram has quickly become a thriving social network. According to YSF Magazine, the website is visited by more than 100 million users every month. The social network can be a great tool for marketing your business if you understand how to use the service appropriately. Unlike other sites, Instagram focuses exclusively on pictures, save for short captions and comments. Pictures can be uploaded to your profile directly from your and your employees' smartphones. However, the news source estimates that 40 million images are added every day, so you have to find ways to expand your following. These hints will help turn Instagram into one of your most effective marketing channels.
Follow the leader
There's no need to reinvent the wheel when starting your social media marketing campaign. Other businesses, including large corporations like the NFL, are already on Instagram, so you should research their strategies to see what's been successful. Business 2 Community notes that looking at other companies' profiles allows you to find strong tactics that can apply to your brand. That said, you should not mimic a marketing plan that doesn't match your objectives. For instance, some retailers use Instagram to debut new merchandise, but the strategy doesn't work if you aren't unveiling products. Consider your goals and then find Instagram accounts that align with those ideals.
Additionally, keep a close eye on your competitors' accounts because their pictures can give you insight into their marketing plans. You can use this knowledge to adapt your advertisements to keep your brand on consumers' minds.
Let your employees post pictures
One of the benefits of social media marketing is that you can allow your employees to provide content. This is even easier with Instagram than other sites because workers only need an account and a smartphone to share pictures with the world. According to Social Media Today, workers should be allowed to add images to a your business' profile, not just "like" and comment on your content. The news source writes that staff members can take pictures of behind-the-scenes processes to show followers how your company runs. A few snapshots of your internal practices can go a long way toward humanizing your enterprise and showing that it isn't a faceless organization.
Establish clear rules for your employees on Instagram. Do not allow them to post any negative or offensive images that could damage your brand. Provide examples of acceptable pictures so that workers know what type of content you want on your profile. If a staff member breaks the rules, discipline him or her accordingly. Consider revoking the offender's access to the business account for a period of time. If there is a second problem, it may be indicative of a larger issue that you must address.
Focus on sharing
As with all social networks, Instagram allows users to share content from other profiles. Similar to users retweeting on Twitter, followers can take your pictures and show them to their contacts, which can expose your brand to new leads. Valeen Parubchenko, director of Private Picassos, uses Instagram to find new business.
"I don't do any paid advertising, so it's a way to encourage your client to do the marketing for you," Parubchenko told the National Federation of Independent Business.
Take interesting pictures that your followers would want to share. Look at your customers' profiles to see what interests them so you can tailor your content appropriately. Additionally, you can ask your patrons directly what they would like to see on Instagram. Take their comments into account when changing your marketing strategy so that clients feel like their voices are being heard.
Generate excitement for special events
Instagram can be used to build hype around a special event or promotion. The Social Media Examiner notes that the network can be particularly beneficial for increasing interest in your appearance at a trade show. Instead of tweeting your booth's location, you can show followers what your sign's look like and what giveaways you'll be distributing during the conference. The news source recommends including your booth number in some of pictures so that consumers can easily find your business at the event.
You don't have to limit your Instagram marketing efforts to trade shows. Pictures can also be used for promotions in your establishment. For instance, you can upload pictures of seasonal dishes if you own a restaurant or share images of special prizes for a contest. Consider your objectives and then take pictures that will generate excitement and help you achieve those ends. Encourage employees and customers to share the visuals so that more users can see them.
Instagram can be a valuable marketing asset if you follow these steps. However, the tips only cover some ways that the social network can be used for bolstering your business online. How has your company been using Instagram?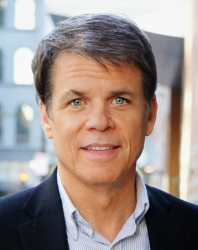 Latest posts by Martin Jones
(see all)