The nuances of running a startup can be a huge headache for any small business owner, especially one who is making an initial foray into an unfamiliar industry. In this scenario, the manager/proprietor is expected to take over nearly every aspect of business, from mobile marketing strategies to the monthly electric bill.
If you are one of these individuals, you might be asking yourself "How do I start marketing my business?" The answer is not simple – there's a multitude of ways to embark on an advertising and marketing strategy. Read on to discover some of the top tips for entrepreneurs.
Promote interaction through transparency
Customers desire as much information as possible on a business' services, including data on corporate infrastructure along with how products are created. The best way to build brand awareness is to encourage your clients to chat with each other about your business. Digital word-of-mouth travels faster than its spoken counterpart.
Therefore, on your Facebook, LinkedIn or corporate website, provide a detailed description of the history of your business and how you run operations today. On your own website, be sure to include a comment box where conversations can take place. And remember, always periodically ask for customers' opinions – if consumers see that you are taking their suggestions into account, they will feel quite validated and could potentially return as loyalists.
Move offline
There is a lot of focus on internet marketing today, but many startup entrepreneurs forget that local results can be achieved through a direct mail campaign. If you construct a creative corporate flyer and distribute it to local and commercial residences in the surrounding towns, you will drastically increase the likelihood of new and returning customers.
However, with such a direct strategy, the onus must be "quality over quantity." If your advertising is printed on cheap paper in standard font, potential clients will not be impressed in the least. If you are not artistic, hire a graphic design coordinator – while this person might charge a hefty fee for services, the finished product will be well worth the cost.
Relax
Remember, its important to take a step back and wait for campaigns to take effect. This could take anywhere from a few days to a few weeks – use the downtime to focus on improving other areas of your startup.
Are you doing everything you can to employ proper marketing practices?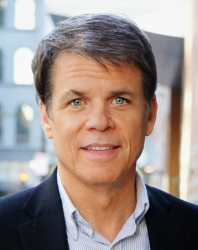 Latest posts by Martin Jones
(see all)