Content can be a useful tool for marketing your business and raising customer awareness – if it is used properly.
A prominent internet presence is the best way to keep customer's thinking about your product. This makes content marketing a valuable resource for your company's website, and thus your company. By giving customers something to engage with, be it a blog, video or infographic, you give customers a way to interact with your company. However, if used improperly content marketing may result in you doing a lot more work with out very much reward like trying to use a saw on a screw. Like any tool, there are proper ways to use content marketing, and the following is a series of tips in which you can make content marketing work to your advantage.
Become an authority in your market
Nobody knows your business better than you do. This means that you have valuable insight into your industry that customers could benefit from. While you may not make a sale or find a new contract every time someone visits your website, by demonstrating that you have ample knowledge about your field, visitors come to respect your presence within the market. The more people come to recognize you as a thought leader, the more clients will turn to you when they need your business.
Mix up your content
There are a variety of ways to engage your customers. While some people may be inclined to reading hard news, others may prefer to watch a video. Some consumers would rather a no nonsense professional tone, while others might appreciate a sense of humor. There are a number of available mediums in which to communicate your message and a smart content marketing strategy takes advantage of the right ones.
This is not to say that you should use every available form of content because what works for some companies may not work for others. For example, an infographic would be a great way to convey information about a new statistical report, but not for a series of customers' testimony. A well-executed content marketing strategy uses differing forms of content that communicates a cohesive message.
Give your customers a reason to keep coming back
No one piece of content will increase traffic to your site. A constant stream of information is important to bringing in more visitors to your website, but it will only go so far. It is important to keep your content fresh through strategies like current news feeds, which can be a great way to keep your customers in the know and show that you are up to date with the latest trends in your industry.
Also, make your content shareable. Inc. Magazine explains that if you have a particularly useful piece of content, it can do much more work for your company if there are available ways to spread it through social media. This way, your content can do more work for your website with out having to promote it yourself.
Another technique you can use is an ongoing company blog. There is likely something note worthy happening at your office, if not on a daily basis, a weekly one. Making people aware of the goings on in your day-to-day operations gives them yet another way to engage with your company, and in doing so, feel like they have gotten to know you better.
Making content marketing work for you
Content can be used as a valuable marketing tool in any field of business. The key to its success relies on your ability to understand how the available means can be used to your advantage.
Are there any innovative ways in which you've used content marketing?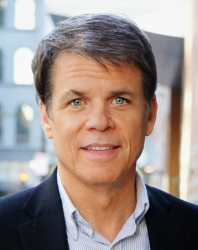 Latest posts by Martin Jones
(see all)