Professional social network LinkedIn recently unveiled a new feature called Endorsements that allows users to write short recommendations for people and businesses, according to TechCrunch. While the network had previously featured full recommendations for profiles, Endorsements is a more lightweight and user-friendly feature and focuses more specifically on individual skills. To this end, small business owners should leverage these new capabilities as a creative and unique way of branding your business. More specifically, small business owners can highlight specific traits that best reflect who they are and what their business entails. Here are several tips on how to best leverage LinkedIn Endorsements.
The first and most important thing to do is simply to add skills to your own profile. Social Media Examiner recommends entering skills in order of how important each one is to you. For instance, if you run a small events planning company, some of the key skills that you might want to highlight could include event management, creative strategy, marketing strategy and so forth. The more endorsements you receive on each skill will see that particular skill rise higher in the rankings.
The next step is simply to engage the community in a you-scratch-my-back-I-scratch-yours way. In order to gain more endorsements, it is natural to expect that you will have to endorse other profiles from other companies and users, as the internet works in a community-driven, self-functioning way. Other users are notified of your endorsement of them, eventually leading them to your profile page. Social Media Examiner reports that endorsements create an instant overview that is easily comparable to your competition, so having the most endorsements in the widest variety of skills will be the best bet for you and your company.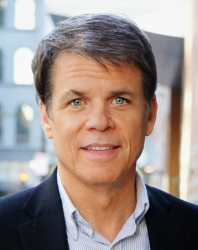 Latest posts by Martin Jones
(see all)