Video Conferencing in the Classroom
According to a recent study by InFocus, only 19 percent of the 201 education technology users surveyed took advantage of video conferencing in the classroom. The truth is that video conferencing is a powerful, flexible tool to help you meet your education goals more efficiently than ever before. Let's look at how you can leverage video to work better together, connect with students and teachers, and bring more to the classroom.
1. Connecting for Collaboration
One of the simplest ways to take advantage of video conferencing in the classroom is to collaborate with other teachers in new ways. Getting people together in the room is always a challenge, but video conferencing makes it easier than ever before to host an academic conference, teaching training, or a webinar with other schools.
Collaboration is always tricky, but getting students in touch with people from outside of their bubble can have serious benefits. It could be that schools in neighboring counties share the same difficulties you do. It could be that working together means that you can make something amazing happen, like a question-and-answer with a scientist or a visit behind the scenes of a local news station.
Regardless of your situation, working with people tackling the same issues and collaborating effectively makes a big difference. Video conferencing in the classroom can help take your students to places they never thought they'd go.
2. Video Conferencing Can Reach Students in Remote Areas
Getting to school is not as easy for some students as it is for others. There are a number of reasons why a family might struggle to get their children to school, whether it's because they need help caring for an elderly relative or because they live in a remote location.
Video conferencing in the classroom, or from the classroom means that no matter the obstacles, they can still get access to the education they deserve. Because almost every phone and laptop has a camera already, it's relatively simple to find a way to get these students into the classroom, even if they have to stay at home.
3. Record Your Classes
Most video conferencing software offers recording as part of the package. That means it's pretty easy to create a digital archive of your classes. Your students can go back and review lectures after the fact, and anyone who needed to miss a class can catch up without having to scrutinize notes. All you need to do is start streaming at the top of every class, and the cloud will take care of everything else.
4. Bring Experts Into the Classroom
One of the coolest things about video conferencing in the classroom is the ability to bring experts into the classroom. Did you know that you can connect your classroom with an astronaut via Skype, for instance?
There are a ton of ways that you can take advantage of this feature, but the best advice is to use your creativity and not be afraid of making a big ask. With video conferencing, remember that this technology is about as complicated as a phone call, so it's not necessarily as big of a hassle for your expert as you might think. Don't be afraid to email people and ask big—everyone wants to make a difference, and reaching a classroom of students to share why what they do is important may be reason enough to say yes to a video conferencing meeting.
5. More One-on-One Time
One of the biggest challenges with education today is making enough time for one-on-one mentoring with students. It's a numbers game: Average class sizes are going up, and that makes it harder than ever to have meaningful interactions with individual students. Videoconferencing is one possible solution, making it easier to get face-to-face time with each student without taking time out of the school day.
6. Parent-Teacher Conference 2.0
The importance of a parent and teacher relationship cannot be overstated when it comes to securing good outcomes for students, but often schedules can make that difficult. With video conferencing, teachers and parents can overcome many of the traditional barriers. Rather than holding conferences once a month, at best, you can stay in touch with parents at regular intervals and make sure they're doing everything they can to support what you're doing in the classroom.
7. Take a Virtual School Trip
One of the best ways to use video conferencing in the classroom is to give your students access to things they never would've been able to see before. When it comes to school trips, you can work with organizations to get behind-the-scenes access to things that would have never been possible in the past.
Whether that's a behind-the-scenes look at your local aquarium or an interview with your local state senator, it's important to realize that the possibilities are endless. While it might be difficult to organize an actual field trip, using class time to take a virtual trip to a cool place can drive home lessons and make a big impact on students.
What You Can Do Right Now
Video conferencing in the classroom can make a big difference when it comes to education, and teachers are still looking for new ways to leverage this technology to make learning more engaging, more personal, and ultimately, more fun. From making it easier to reach students in remote situations to injecting more creativity into the typical school trip, there are many different ways for you to incorporate video conferencing into your lesson plan.
Connect with other school districts to collaborate across borders.
Reach students that aren't normally able to attend classes.
Record your classes to help students get up to speed.
Bring experts into your classroom to make an impact.
Get more one-on-one time with students.
Connect with parents in new ways.
Bring your classroom to new places.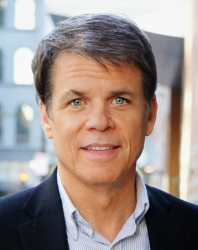 Latest posts by Martin Jones
(see all)