Building a recognizable brand on social media platforms can pay off in the form of long-term increases in referrals, word-of-mouth marketing, positive brand conversations and higher web traffic and subsequent sales. Therefore, branding your business should be a top priority, and you should spread your efforts across the leading services to generate higher returns.
Social media provides marketers an easy way to engage with their target audience, but it's important to take into account the advantages of each network and its top features. Here are three tips to help improve your branding through social media.
1.) The person behind the account – As a marketing professional, you spend countless hours developing outreach efforts. While it's important to remain competitive and attempt to convert leads to sales online, make sure you are balancing your aggressive sales tactics with genuine engagement practices. Social media is unique in that brands can speak with their buyers directly, so make sure you look at your friends or followers on Facebook as more than their accounts – they're people who want to feel appreciated, too.
2.) Paid advertising – Services like Facebook and LinkedIn give you the opportunity to purchase paid display ads. These promotions can be published or broadcasted via the networking sites, which can put your brand in front of your followers organically. This technique adds balance to your social media presence, as your paid ads can sell aggressively, while your status updates and other features can be used for branding purposes.
3.) Target your tweets – Twitter recently announced a new advertising tool that allows marketers to target tweets at specific users. Advertisers will be able to tweet followers based on their geographic location or whether they access the service using mobile devices or personal computers. Additionally, companies can effectively time tweets to reach global audiences, so if a product comes out in the United States a day earlier than Europe, marketers only need to submit the message once on the service.
Social media can help you establish your brand in the business world, but each service has its own unique benefits to be aware of today. In order to garner the best possible results and build a brand that encourages word-of-mouth marketing, you need to balance your communications through all possible platforms. This type of approach will help you reach the maximum amount of consumers socializing on the web.
If you don't already promote your brand through social media marketing, you better start today.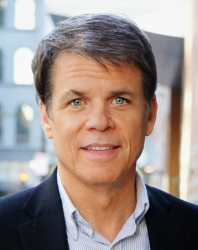 Latest posts by Martin Jones
(see all)