A system-wide transformation to value-based care (VBC) is challenging and rewarding. It puts the patient at the center and rewards quality improvement over volume. A successful transition reduces medical errors and lowers costs while increasing patient satisfaction. However, a lack of integrated tools, outdated processes, and inaccessible data can halt progress.
Value-based technology helps healthcare leaders manage the risks of VBC. IT tools enhance workflows and interoperability, allowing executives to monitor and manage care. Learn how your IT infrastructure can support value-based care delivery and contribute to its success.
The Shift to a Proactive Model for Healthcare
The rising costs of aging populations, emergency room visits, and chronic disease care aren't sustainable. Switching to a value-based model is one solution. It's flexible and allows providers to assess the whole patient, including socioeconomic status, to determine risks and motivators. Indeed, many healthcare professionals believe the benefits of value-based care delivery are immense.
According to the Healthcare Payment Learning & Action Network's APM Measurement report, 40.9%  of US healthcare payments came from value-based reimbursement models in 2020 — a 2.7% increase over 2019 rates. In addition, 19.8% were fee-for-service (FFS) payments linked to the quality of care or value.
Moreover, 58% of respondents to a Sage Growth Partners and DataGen Market study plan "to increase participation in at-risk and value-based programs over the next 12 months to drive quality improvement." The value-based model plays a significant role as providers adjust care to meet new demands and stay competitive.
Digital health, data, coordinated care, and patient engagement are critical to VBC and among the top healthcare trends. Nearly half of survey respondents say health professionals should identify and address the social determinants of health, and 45% note the need to "focus on digital patient engagement and the digital front door."
The Sage Growth Partners and DataGen Market report also identified the following healthcare trends:
75% report an increased "focus on healthcare delivery beyond the four walls of the hospital"
67% recognize a "shift toward more tech-enabled care"
60% see a need to coordinate care "to prevent gaps in care delivery"
59% believe boosting patient engagement drives "improved health outcomes"
49% think data analytics models can provide "insights about patient populations"
Value-Based Healthcare Challenges
Program design and payment methodology are among the top deterrents to adopting a value-based healthcare model. And those that add VBC face data collection, proper coding, and staffing problems. The Sage Growth Partners and DataGen Market Report finds that "two-thirds of provider organizations would be willing to add value-based risk arrangements if these obstacles are addressed."
Barriers to adopting the value-based model include:
Interoperability issues: A lack of system integration prevents providers from accessing critical data used for decision-making.
Outdated workflows: Incorporating digital technologies is only one step, and providers must alter their workflows to maximize the model's success.
Lack of resources: Workforce shortages, skill gaps, and insufficient IT software hinder progress toward a patient-centric model.
Generating buy-in: Everyone, from stakeholders to providers, needs to be on board and understand the benefits of participating.
Data collection and reporting: VBC relies on data, and many healthcare systems lack the tools to make information readily accessible to providers.
Increased financial risk: The unpredictability of the value-based care revenue stream makes it difficult to determine costs and profits.
3 Ways Value-Based Technology Supports Value-Based Care
Value-based initiatives drive tech investments, but technology also supports your overall mission. The eHealth Initiative found that even organizations that didn't use the VBC model "promise to enrich the lives of those they serve," and these clinical innovations require technology. In short, technology is at the heart of your value-based care initiatives.
Value-based technology includes the Internet of Things (IoT), wearables, cloud-based tools, and telehealth. Each application and device relies on your IT infrastructure. Therefore, the first steps towards a value-based care model must include strengthening connectivity within your facilities, including fast, reliable internet and WiFi networks.
Learn more about Cox Business Cloud Services. Visit online: Cox Business Cloud Services.

Learn More
1. Taking a Team-Based Approach
An integrated team approach is vital to the value-based care model. Coordinated care makes it easier to measure outcomes, motivate patients, and realize cost savings. To this end, Health Information Networks (HINs), Health Information Exchanges (HIEs), and cloud-based Electronic Health Records (EHRs) support VBC initiatives. Likewise, mobile technology connects patients to teams that may include care navigators and physicians.
Standardized IT platforms enable collaboration between patients, HIEs, specialists, and Primary Care Providers (PCPs). Digital health tools empower patients to manage their risks and control their health outcomes. These applications also supply insights about the continuum of care, allowing healthcare leaders to understand the data and develop actionable insights.
2. Preventing Health Problems
Prevention is critical to successful outcomes and tied to payments. Technologies, such as Remote Patient Monitoring (RPM) and cloud-based tools, enable a two-way data flow. Technology applications support patients and providers by giving access to crucial information.
Providers use population data, including social determinants, to identify health risks and personalize their approach. In addition, technology streamlines the prevention process through automation. Patient engagement with online tools helps them recognize potential health threats and be proactive. Wearables deliver data to patients, and they can choose to share details with their providers. The technology systems automatically generate insights and alert patients and caregivers to concerns long before someone would typically make an appointment.
3. Improving Healthcare Quality
Connected healthcare systems using value-based technology reduce medical errors and improve oversight. Organizations use Real-Time Location Services (RTLS), IoT devices, and integrated tools to increase quality levels without drastically expanding workforces.
Outsourcing non-core tasks and leveraging automation gives healthcare organizations more time to focus on patient care. Leaders can access mission-critical data points to measure quality, while providers can view patient and outcome-based data to enrich their decision-making process.
Technology: The Common Denominator to VBC Success
Technology is critical to the success of value-based care delivery. However, the consensus among eHealth Initiative's interviewees is that "adoption of new technology for value-based care should be selective, in conjunction with the company's strategic plan and other organizational needs, and scalable for the enterprise." Leaders can put the proper infrastructure in place and develop technology partnerships to prepare their organization to innovate through the upcoming challenges.
Cox Business provides technology solutions to the healthcare industry that help achieve the added reliability, scalability, and redundancy crucial to healthcare. Visit us online at CoxBusiness.com.

Learn More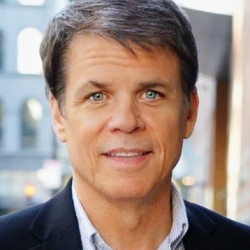 Latest posts by Martin Jones
(see all)