One of the most important marketing strategies for small business is to have a well-rounded and effective search engine optimization (SEO) strategy. It is important to have your company's website rank highly in searches and consistently draw traffic through search engines. According to a recent survey conducted by Practical eCommerce, 95 percent of small business owners said that SEO was imperative for driving traffic to ecommerce websites. Additionally, 82 percent said their sites were currently optimized for search engines – or so they thought. The truth is that many small business owners and marketing managers are woefully underprepared when it comes to tackling SEO initiatives. One of the most common SEO mistakes is an over-reliance on 'vanity' keywords, or broad phrases that often represent an entire industry, leading to all the companies within that given industry competing with each other to try and secure the keyword or phrase. A great deal of efficacious SEO strategy depends on organic keywords that show up in searches. Forcing them through the use of vanity keywords is tantamount to shooting your SEO strategy in the foot before it even got off the ground.
Personalization has emerged as one of the biggest factors as to why vanity keywords are such an egregious SEO error. According to Inc. Magazine, ranking first on any keyword for every search engine user just isn't possible anymore, due to personalization and the proliferation of ecommerce in general. Traditionally, search engines relied on a combination of links and on-page factors to produce specific search engine rankings. Today, robust decision engines take a multitude of factors into account, each aspect unique to the individual user or website visitor. Some of these factors include time, location, web history, bounce rates, time spent on the site and personal social network connections, according to the news source.
Such personalization advances have led to unique advertisements for each user. Consider your Facebook page and the constantly changing nature of the sidebar ads, many of which might relate to your personal interests as delineated through your internet activity and your Facebook profile. A different Facebook user will see totally different advertisements. Therefore, SEO keyword strategies today must be achieved through a long-tail search strategy that focuses on digital relevancy. The use of vanity keywords is a narrow strategy that will ultimately undermine your efforts to improve your search ranking or driving traffic.
In fact, small business owners and SEO marketing managers should be eschewing vanity keywords in favor of long-tail keywords and traffic, namely, phrases that are longer than simply one or two words. Whole sentences linked organically can pack a powerful SEO and marketing punch. According to the news source, 80 percent of searches today contained five or more words within the phrases. A closer look revealed that such long-tail searches provided more than four times the volume of traffic than their vanity keywords counterparts, including an overall 643 percent increase in the total number of keywords driving traffic due to long-tail content strategy. Finally, in terms of real measurable monetization capabilities, long-tail keywords have 2.5 times the conversion rate of their vanity keyword counterparts.
To wit, SEO managers at small businesses need to rethink their archaic strategies in lieu of more cutting-edge and innovative ones, such as long-tail strategies. It's no longer sufficient to merely stuff your original content with tried-and-true keywords.
How has your small business adapted its SEO strategy in lieu of using vanity keywords?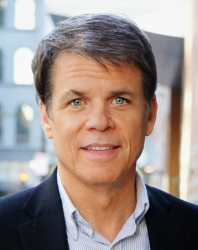 Latest posts by Martin Jones
(see all)