Content marketing is an important facet of business operations for many companies across the United States. Whether following search engine optimization tips exactly or adopting techniques of their own, businesses that develop internet marketing strategies that reach niche audiences stand to benefit greatly.
HubSpot understands the importance of content marketing in today's evolving marketplace. In the company's recent "Marketing Benchmarks from 7,000 Businesses" report, the more optimized content featured in a collection of web pages, the better the company will do in terms of website growth and traffic.
According to HubSpot, companies with between 51 and 100 web pages generate 48 percent more traffic than companies with fewer than 51 pages. What's more, both B2B and B2C companies with between 101 and 200 web pages see 2.5 times the number of leads than those sites with fewer web pages. Therefore, writing keyword-rich, media-friendly content is essential for success today, and businesses that want to increase ROI via internet marketing must design content strategies with clear objectives.
While content creation might seem like a taxing task, content offers a plethora of professional advantages, and HubSpot notes companies that blog 15 or more times per month get 5 times as much traffic as companies that don't. Additionally, HubSpot estimates that a company will see 45 percent growth in traffic when it increases its blogging efforts from 11 to 20 posts to between 21 and 50 per month.
Content marketing is expected to become a standard practice in the coming years, as more professionals realize the importance of customer education, and as Google continues to get its hold on more of the internet-surfing population. In this instance, business owners should conform to emerging trends and not dismiss content creation as a worthwhile practice.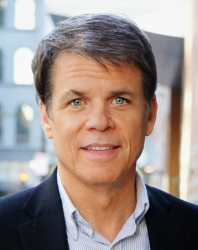 Latest posts by Martin Jones
(see all)