Skyrocketing costs and an aging population pose challenges to the healthcare sector. However, opportunities also exist. The coming shift in healthcare involves digitally-enabled interventions that are delivered at home. These can be administered by a caregiver or the patient and encompass clients' behavioral, physical, and social needs.
Understanding how the paradigm shift affects healthcare organizations and patient populations is essential. Leaders can take strategic action by identifying potential obstacles and creating an action plan to move healthcare models forward.
The Paradigm Shift: Patient Populations and Healthcare Delivery Models
In about eight years, people older than 65 "will make up 21% of the population," according to the US Census Bureau. By 2034, for the first time in US history, the aging adult population will be about 500,000 more than children under 18. Looking ahead to 2060, about "one in four Americans will be 65 years and older, the number of 85-plus will triple, and the country will add a half-million centenarians."
Forrester suggests that a "surge of the adult population will significantly challenge the US healthcare system," increasing hospital expenditures and "escalating the demand for more hospital-at-home (HHS) programs." By 2025 — a mere three years away — McKinsey says, "up to $265 billion worth of care services currently being delivered in traditional facilities for Medicare fee for service (FFS) and Medicare Advantage (MA) beneficiaries could shift to the home." This figure represents "up to 25% of the total cost of care" and a three- to fourfold increase over current at-home spending.
COVID-19 Impact on Care at Home Services
The pandemic highlighted shortcomings and fueled digital transformations across industries. Consequently, a significant number of people and institutions shifted to some form of remote care. An analysis by the US Department of Health and Human Services (HHS) Office of the Assistant Secretary for Planning and Evaluation (ASPE) found that "the share of Medicare visits conducted through telehealth in 2020 increased 63-fold, from approximately 840,000 in 2019 to 52.7 million."
Moreover, the Centers for Medicare and Medicaid Services (CMS) reveals that between March 2020 and February 28, 2021, there were more than 28 million unique telemedicine users, representing 53% of Medicare users. Telehealth among Medicare patients increased 30%, e-visits grew by 69%, and virtual check-ins rose by almost 113%. By July 2021, McKinsey reported that "telehealth utilization has stabilized at levels 38 times higher than before the pandemic."
Cox Business provides technology solutions to the healthcare industry that help achieve the added reliability, scalability, and redundancy crucial to healthcare.

To learn more, visit us online at CoxBusinss.com Learn More
Continued Growth Connected, At-Home Care
The care at home delivery model has support from patients and physicians. According to McKinsey's Consumer Health Insights survey, "about 40% of surveyed consumers said that they expect to continue using telehealth going forward." Likewise, Ernst & Young (EY) finds that over 60% of physicians plan to continue offering care through telemedicine even after the pandemic." Comparatively, "81% plan to accelerate their introduction of new digital technologies. Another 63% will make moderate or significant investments in these technologies in the next three years."
The growth in telehealth and digital healthcare extends to the following categories:
Virtual care growth: As telehealth instances increase, CMS has extended telehealth coverage for Medicare patients through December 2023. Additionally, Medicare will cover mental health visits provided by Rural Health Clinics and Federally Qualified Health Centers via video or audio.
Post-acute and long-term care: Increasingly, families and patients explore post-acute and long-term care options. Connected systems and remote patient monitoring (RPM) devices can help people stay in their homes longer while giving adult children peace of mind.
Emerging technology and capabilities: In April 2021, the Medical Group Management Association found that 22% of healthcare leaders offer RPM in their practice. Recent research from Mayo Clinic may serve as a path forward, as it showed its RPM program for COVID-19 had an "overall patient engagement rate of 78.9%."
Digital health investments: According to Rock Health data, venture funding for digital health companies increased over 250% from 2019 to 2021, resulting in $29.1 billion invested in health startups in 2021.
Learn how telehealth solutions from Cox Business and Trapollo can help your business.

Learn More
Benefits of Shifting From Facility to Home Care
A study published in the Journal of Healthcare Management says, "hospital-at-home can improve the Triple Aim (improving the experience of care, improving the health of populations, and reducing per capita healthcare costs), and reduce health disparities." The benefits of care at home vary, and healthcare leaders must assess numerous factors to determine viability.
The American Journal of Accountable Care (AJMC) and other research finds there are several advantages to incorporating at-home care models:
Reduced length of stay
Cost savings
Increased patient satisfaction
Enhanced quality and safety
Improved functional recovery
Decreased admissions and readmissions
Improved outcomes
Business continuity
Reduced preventable adverse health events
Lower levels of family member stress
More clinically appropriate and accurate risk coding
Challenges to Care at Home Adoption
Connected health services offer benefits to patients, payers, investors, physicians, and healthcare facilities, but challenges exist. Healthcare leaders should complete risk and benefit assessments to prepare for the impending technology and inpatient age shift.
Barriers to care at home services include:
Service offerings: Leaders must find the right mix of services to balance patients and profits.
Economic viability: Uncertainty around payer reimbursement coverage and levels may slow adoption rates.
Guaranteeing care levels: Ensuring the same level of care to non-tech savvy patients.
Provider perceptions: Delivering care at home requires awareness of and capability for change.
Standards: More studies are needed to demonstrate clinical effectiveness, create use cases, and identify potential patients.
Staffing: Hiring and training backend IT teams and patient-facing staff requires a workforce investment.
Preparing for the Coming Shift in Healthcare
Health leaders should focus on improving strategic planning capabilities, exploring opportunities from current digital assets, and preparing for a smooth implementation of at-home care models. This approach requires input from all stakeholders, from facility managers to physicians. Healthcare leaders are tasked with ensuring that teams and facilities are ready to support the shift to in-home care.
A strategic approach to incorporating at-home care requires:
Comprehensive facility condition assessments to determine usage, maintenance, and upgrade requirements
Tightly integrated communications between facility teams, care coordinators, and patient navigators
Investments in technology infrastructure, medical equipment, computers, and software services
Evaluation of potential partnerships to increase data analytics, remote monitoring, and care management capabilities
Development of clinical models for at-home services and analytics used to identify patients suitable for care at home
Use cases based on market data to show advantages and challenges associated with care at home for your multi-site facilities
Reshaping Care With At-Home and Digital Health Models
Leveraging mobility enhances the communication levels between patients, healthcare providers, and family members. Moreover, analytical data provides the foundation for overall performance improvements, both operational and patient-related. As the population ages, in-home care will be in demand. And it will happen sooner than later.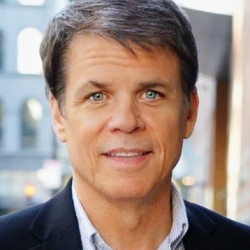 Latest posts by Martin Jones
(see all)