The majority of consumers still find products and companies through internet search, but that dominant position is being chipped away at by social media outlets like Facebook and Twitter. This is especially true of younger Americans, who continue to increase the amount of time they spend, and variety of activities they engage in, on these social hubs. According to a new study from Art Technology Group, more than twice as many Americans between the ages of 18 and 34 rely on social networks to learn about new products than do consumers 35 and older.
Organic promotion
In many ways, social networks are ideal venues for customers to learn about new products and services. Because these sites make it easy for users to see what their friends and co-workers are interested in, social hubs can provide an easy avenue between recommendations and actual sales.
With this in mind, it shouldn't be surprising to learn that many companies are stepping up their efforts to attract customers through Facebook and other networking sites. In fact, many businesses are going beyond simply promoting themselves on these sites and instead actually using them as actual retail outlets. If you're looking for ways to do more than simply branding your business on Facebook, you may want to follow the examples of some of these creative companies.
Digital storefronts
Deann Kump, for example, started a clothing company several years ago and has recently started selling products directly from her Facebook page. The business, TuTu Cute, is now largely web-based, as Facebook sales account for nearly half of all transactions, according to The New York Times.
Furthermore, Kump has found that creating a storefront atmosphere – complete with photo contests and sale promotions – has helped her attract a large digital customer base.
"If someone posts a photo of their daughter wearing one of my products and tags it, their friends will wonder, 'What is TuTu Cute?' and go to my page," she told the news source.
Online science lab
Because Facebook and other social sites weren't initially designed to be promotional vehicles, many businesses are getting creative with the platform to see how it can fit within their business plans. This environment has created a culture where adventurous campaigns are often rewarded with increased traffic as users share more aggressively.
"Retailers are experimenting in a number of ways," a Facebook spokesperson told the Times.
If you are looking for a new way to promote your business online, you may want to try starting a digital storefront on a social networking site.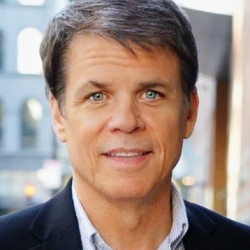 Latest posts by Martin Jones
(see all)