A recently released study suggested that many companies struggle with measuring the impact of their social marketing campaigns. While social media can be an effective tactic as a supplement to other marketing strategies for small businesses, being unable to efficiently track return on investment (ROI) will ultimately prevent the company from achieving all it wants from its marketing campaigns.
The report, entitled Quarterly Digital Intelligence Briefing: Managing and Measuring Social, revealed that nearly three quarters of the companies who responded said that measuring the impact of social media campaigns is very difficult. Additionally, two-thirds admitted that they had no clearly-defined social media activity objectives. The lack of a clear set of goals makes tracking an even harder process.
One of the key goals for companies in embracing social media marketing is to raise awareness of the brand. According to Social Media Examiner, Klout is a great way to look at various user profiles and assess your company's influence on them. Additionally, the service can provide further analysis by looking at True Reach (number of people influenced), Amplification (the depth of the influence) and Network Impact (how much influence your audience has). A combination of these measures can help a company effectively track how big a presence a particular brand can have.
Another key measure, particularly in this day and age of increased online users, is determining the frequency of traffic to your company's website, as well as the loyalty of visitors. Measuring website traffic and visitors can be made simple through the use of Google Analytics Social Reports. This solution allows companies to figure out where consumers are linking to their website from. A major objective is to determine if visitors come primarily from social media networks.
The more important measure might be website visitor loyalty. According to Social Media Examiner, it is essential to track how frequently the same visitors are coming back to your website and to figure out how much time they are spending there. Additionally, there is a difference between active and passive visitors, as determined by how many different links each visitor is clicking on. Google Analytics allows features for checking frequency and recency.
Using services such as Klout and Google Analytics can go a long way toward helping companies more effectively track the ROI on their social media campaigns.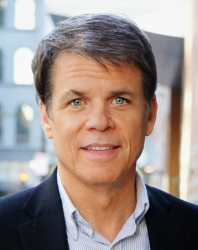 Latest posts by Martin Jones
(see all)